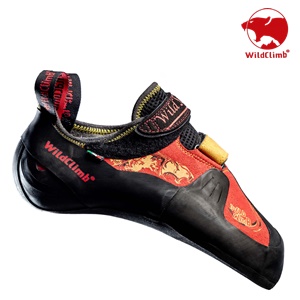 Pantera Soft V combines design, comfort and, most of all, precision and sensitivity. It's the ideal she for those who want exceed their boundaries in indoor, boulder and big overhang situations.
Our base philosophy remains the same for the Pantera family: Wildmicrofiber construction which is bi-elastic microfiber made with the best product on the market (100% Italian); You'll never have again sore feet and you'll fell the best precision sensation ever.
Pantera Soft V is the best combination for the expert climber and for the athletes who requires precision and maximum sensibility in every situation.
Right Pantera Soft is RED and Left Pantera Soft is YELLOW.