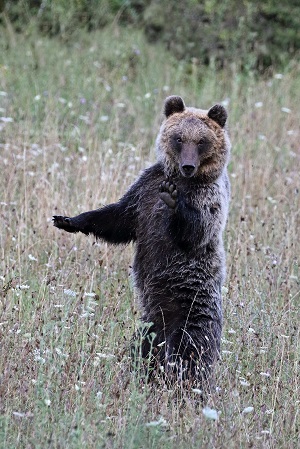 For the third year in succession, the European Outdoor Conservation Association (EOCA) has held two annual funding rounds, this time allocating a total of €300,000 of funding to projects conserving threatened habitats and having a link to outdoor enthusiasts around the world. During the latest autumn round, 131 conservation organisations applied for funding and five have now been selected through a public vote and a member's vote to receive funding.
Following receipt of a record breaking number of applications, EOCA's General Managers and Scientific Advisors used established criteria to rigorously assess all of the applications and produce a shortlist of 15 projects . These projects best fitted the Association's funding criteria and were deemed the most worthwhile from a conservation point of view. All of these projects were then involved in a public vote hosted on the Association's website. The projects were divided into three categories; projects addressing water based issues and habitats, those conserving or restoring forests, and those located in mountainous areas. The mountain category vote was also hosted by MountainBlog. Fierce competition lead to over 50,000 votes being cast to select three projects to be funded. These were:
Following the public vote, members of the Association then had a week to select two more projects to be funded via a private vote. The projects selected were:
Catherine Savidge, Joint General Manager of EOCA said "The voting period is always an incredibly exciting time of year, with thousands of people getting involved to have their say. It is a valuable tool for all projects involved in helping to put their work and their environmental issues on an international platform. We are very excited to support these five new projects, in five different countries. We look forward to hearing about and sharing the progress they make with their vitally important projects."
Further details on funded projects:

The European Outdoor Conservation Association is an initiative from the European outdoor industry with the objective of protecting the wild areas it cares so passionately about.
Designed to harness the incredible power of the outdoor industry and to raise money to donate to grassroots conservation groups, the European Outdoor Conservation Association is funded by membership and other fundraising activities within the outdoor industry. 100% of membership fees go to the support of projects. Membership is open to anyone that can demonstrate an involvement in the European outdoor industry.
From January 2015, a select group of 'Sustaining Members' pledged their support to EOCA by committing to fund the sustainable growth of the organisation with an extra €10,000 per year for the following three years, over and above their annual membership fee. This money finances the running of the Association and supports its sustainable growth.
The seven EOCA Sustaining Members are: OutDoor (Messe Friedrichshafen), Pertex, KEEN Footwear, Nikwax, ISPO (Messe München), Patagonia and the European Outdoor Group (EOG), which is also the Founder Member of the Association.
Pic Credits: Francesco Culicelli.