On 14-15-16 October 2016 the staff of Spiagames Outdoor Agency will present the new edition of the Reda Rewoolution Orobie Ultra-Trail® and Gran Trail Orobie at "Alta Quota" – The Mountain Festival and Trade Fair of Bergamo.
Opening of registration for athletes and volunteers
On 14 October "registration for athletes" will be officially open for these two races; on the same day "volunteers" may also register on our website or directly at our stand!
In addition to the routes of the previous edition: OUT140 km with 9,500 metres elevation gain and GTO 70 km with 4,200 metres elevation gain, staff are working on a third race which will presented for the first time during this event.
"Alta Quota" will therefore offer organisational staff, athletes, volunteers and anyone else interested in this event, which last August saw large numbers of participants, the opportunity to get together.
OUT Shop and Spiagames Outlet
T-shirts from the 2016 edition, made of fine merino wool and produced by our sponsor Reda Rewoolution, will be available at the Orobie Ultra Trail stand. The event vests and other gadgets will also be on sale.
The Spiagames Outdoor Agency , organizer together with ASD Asso Orobica of the Reda Rewoolution Orobie Ultra-Trail®, will be present at the Trade Fair with an Outlet Corner Shop dedicated to lovers of sports and life in the outdoors.
This will be a way of helping us to achieve the next edition, which bases its sustainability on the economic contribution of various sponsors and local partners.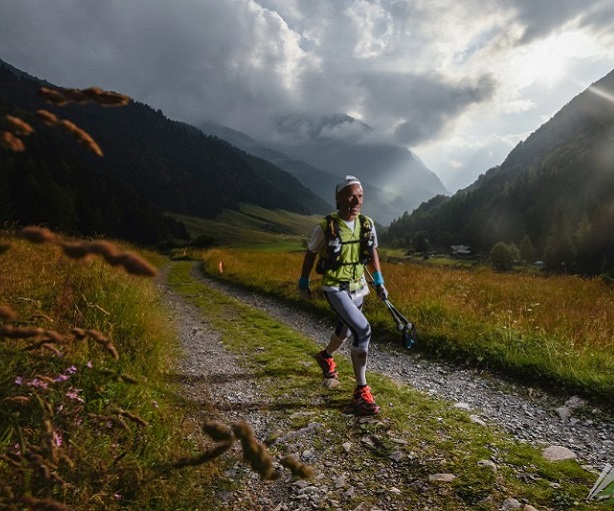 Photographic exhibition | OUT 2016
Using the splendid photos taken by our photographers, we have set up a photography exhibition so that those who took part can relive this wonderful experience and those who might one day run the race, become a volunteer or simply stay on the course and feel the warmth of our beautiful area can get a taste of the whole event.
Before giving you details of the Alta Quota – Mountain Festival and Trade Fair, we invite you to:
browse through the Facebook page of the Reda Rewoolution Orobie Ultra-Trail® and take a look at the photos and videos produced for this edition;
fill in, if as participant you have not already done so, a questionnaire, the aim of which is to further improve the quality of this event that has brought and will bring Bergamo to the world:
Questionnaire for volunteers
Questionnaire for athletes         
We look forward to seeing you at Alta Quota – Fiera Della Montagna – Fiera di Bergamo, Via Lunga, 24125 Bergamo BG, which has the following opening times:
– Friday 14 October 15.30 / 22.00
– Saturday 15 October 10.00 / 20.00
– Sunday 16 October 10.00 / 20.00.