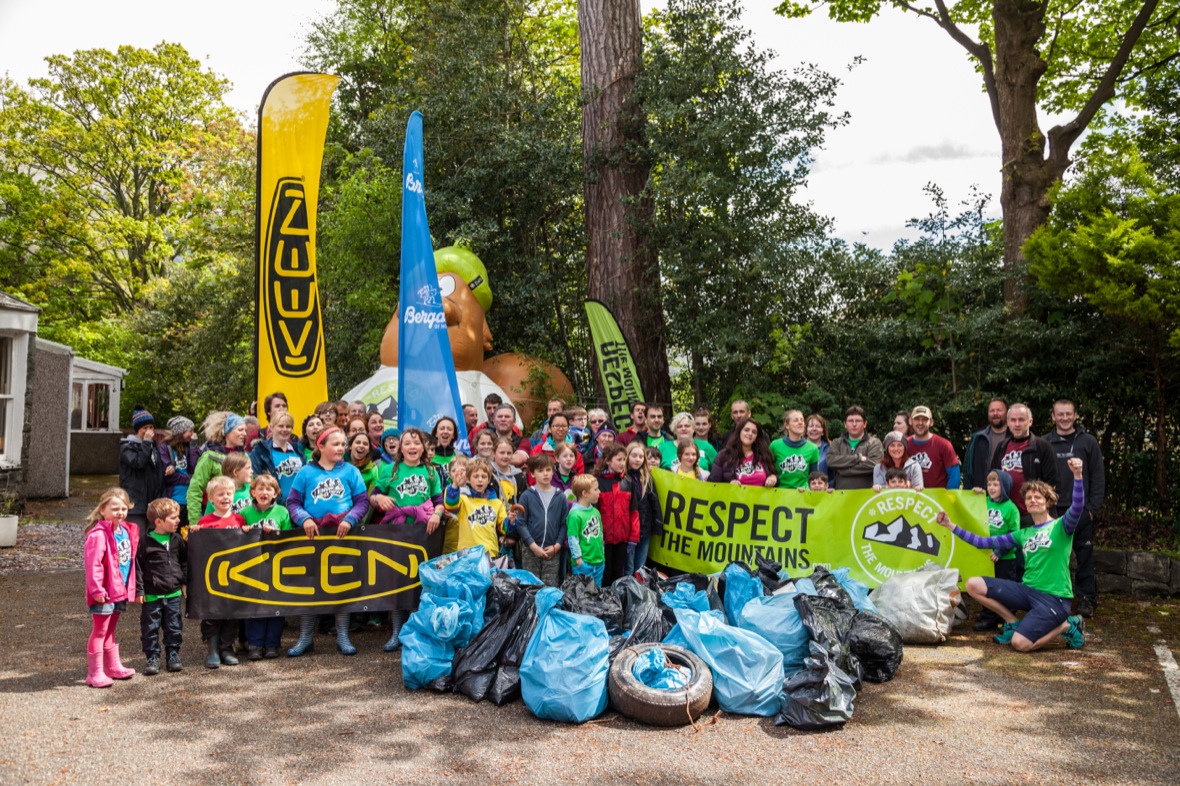 On Sunday the 24th of May, the first event of the Envirotrek Series 2015 took place.
Sixty-eight people gathered fifty bags full of litter and other trash from the surroundings of Llanberis. It was the second time an Envirotrek in North Wales was
organised by RESPECT THE MOUNTAINS. With the help of KEEN Footwear, Envirotrek gives people the opportunity to give back to nature, whilst enjoying it.
In the morning participants gathered at The Heights in Llanberis. Seven different groups went out in search of rubbish and 450 kg of rubbish was collected. All sort of things were found; A lot of cans and plastic bottles were found. Even a car park parking meter, car lights, half a corrugated roof, a car tire and a complete tent filled with rubbish were found!
After the morning Clean Up, the participants enjoyed a BBQ for lunch. The most enthusiastic garbage collector won a pair of hiking shoes from KEEN Footwear. The finders of the most original pieces of rubbish were also rewarded prices. In the afternoon participants could go kayaking or paddleboarding on the local lake, climb on the cool rocks or conquer the high or low ropes. They could even take part in an ecologist workshop and help with a scientific survey. All activities provided fun opportunities to enjoy the beautiful nature of North Wales even more!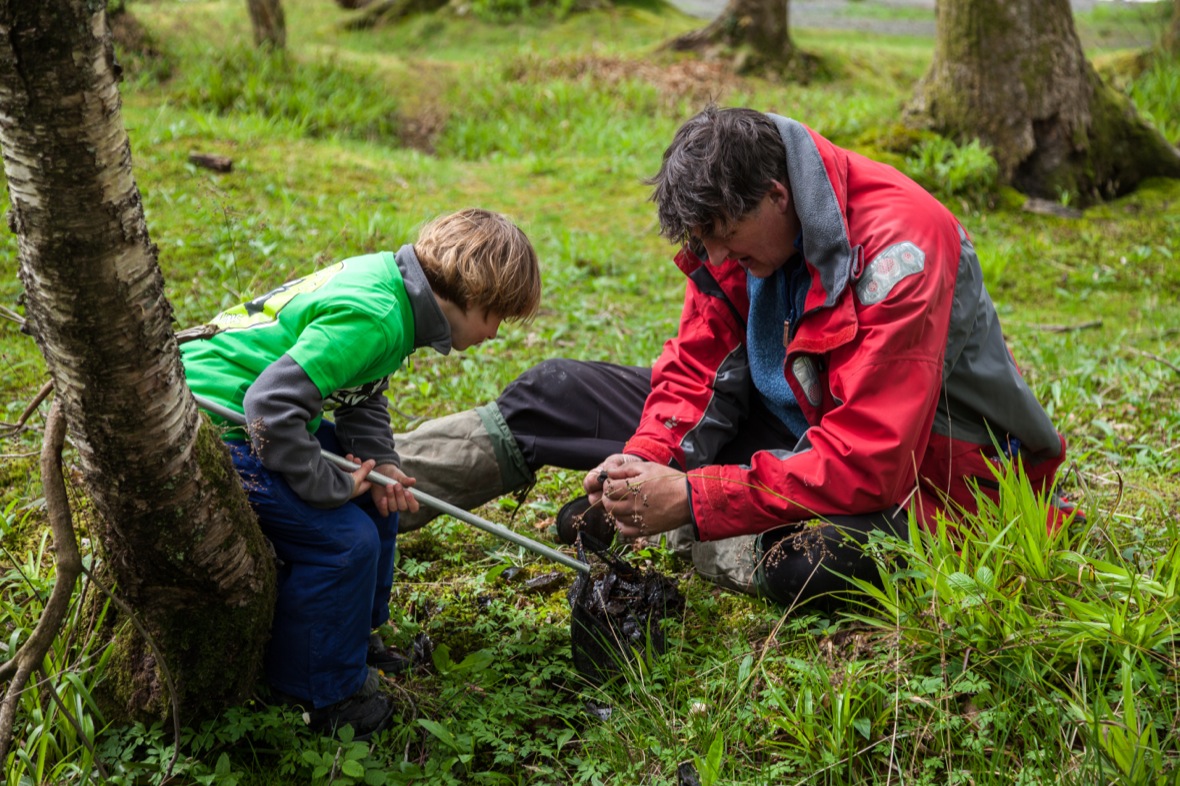 Envirotrek was organised with the help of main sponsor KEEN Footwear, Barefoot Wines and Bergans of Norway. Local partners were: Padarn Adventures, Chartered Institute of Waste Management, Cyngor Gwynedd Council, Wise Network, RAW Adventures, Heart of Adventure 'Calon Antur', Outdoor Wales and The Heights.
Envirotrek
Envirotrek is an event series with three focus points:
1. To deliver crucial mountain clean up hours;
2. To promote positive mountain awareness; and
3. To build community through cooperation and networking.
It is an all age event that is fun, educational and one that makes real impact in fragile mountain environments.

The basic Envirotrek structure:
Morning – Mountain cleanup. Participants are equipped with safety equipment.
Lunchtime – delicious barbeque and community building through networking
Afternoon – adventurous mountain activity (skill development, experience, fun and an opportunity to enjoy what the mountains offer through active mountain sports)
INFO: RESPECT THE MOUNTAINS