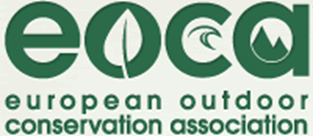 Social Responsibility in the Outdoor market is indeed more than to deal with the ideation and distribution of high quality products and ecological materials: one passage more is needed to talk about eco-sustainable chain and process.
Rewoolution step up at Ispo Fair 2014 by giving its subscription to EOCA, the European Outdoor Conservation Association, the no-profit organization born by will of the European Outdoor Industry, devoted to the conservation of wild places and ecosystems for future generations.
The EOCA mission is to support valuable conservation work by raising funds from within the European Outdoor sector and promoting care and respect for wild places. During the last ISPO Fair Rewoolution has joined EOCA: the Italian Merino wool outdoor company finally becomes one of the new partners gained by the Association during this famous Trade Show.
Eight new partners has joined EOCA and more than 8.000 € has been raised through the Fair initiatives, improving the support to the several projects settled down by the Association every year. Each new member represents to EOCA an important help to the on-going projects: more than 54 causes for 1,2 Million Euro has been already launched all over the word thanks to EOCA.
Rewoolution is really proud to be part of it!
More info: Rewoolution