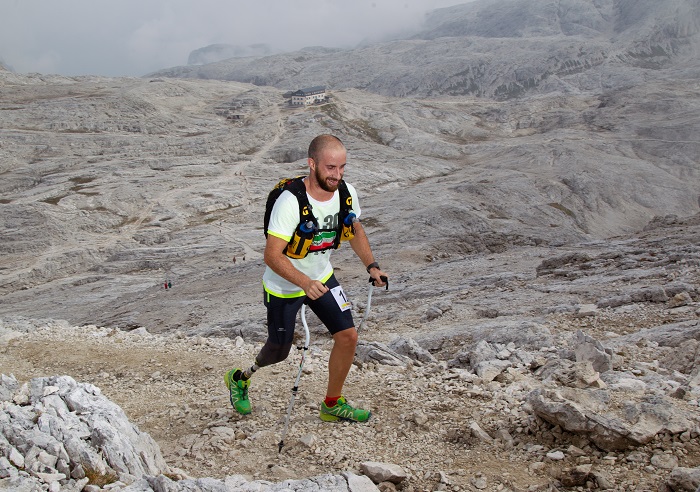 On the 19th September, runners will perform in one of the most beautiful and thrilling vertical run taking place in the Dolomites: The Rosetta Verticale Trail Run.
The run starts from the center of San Martino di Castrozza, at the foot of the stunning Palagroup, part of the Dolomites, a UNESCO World Heritage Site. Runners will then take the path N°701 to Colverde Hut and then they will reach the Pala Plateau through a stunning path in the wood, in the first part, and on the rocks, in the second one. Once on the Pala Plateau, they will reach the Rosetta Peak enjoying the breath-taking view on the surroundings and the Plateau itself. The difference in altitude to complete the run is 1279m, but it is definitely worth it! The Pala Plateau, in the Natural Park Paneveggio Pale di San Martino, is one of the most beautiful and particular part of the area of San Martino di Castrozza. A 50 km2 Plateau of naked rock at an altitude of 2600m that inspired mountaineers and writers with its unique, fascinating and mysterious landscape.
Special guest: the Swiss National Ski Mountaineering Team, that chose Primiero – San Martino di Castrozza for their physical training and the Rosetta Verticale Trail Run as a test to prove the physical condition.
INFO: San Martino di Castrozza