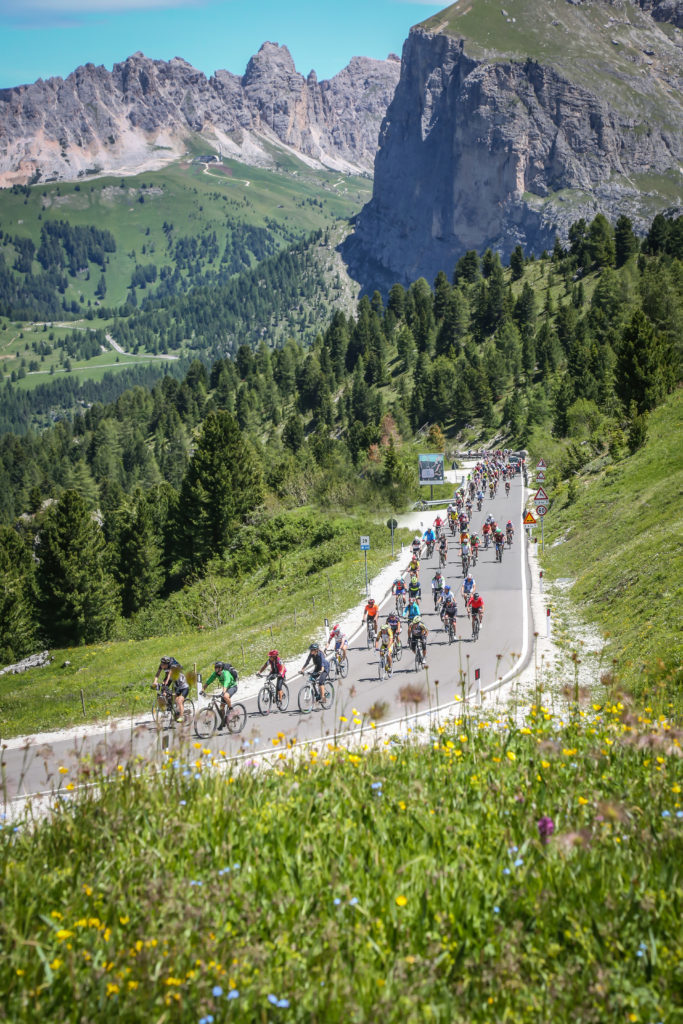 The car-free day around the four Dolomite passes surrounding the legendary Sella group is to take place for the fourteenth time. The Sellaronda Bike Day will take place on Saturday 22 June and will once again make the hearts of all cyclists beat faster.
You can enjoy the wonderful views, the calm and silence of nature in a fantastic setting offered by the Dolomite valleys, boasting a landscape of magnificent mountains such as the Sassolungo, the Sella, the Sassongher and of course the queen of the Dolomites, the Marmolada.
The success of the " is down to several reasons. Unlike many cycling races, there is no limit to participation and everyone can take part as they please. Depending on your preference, you can start from Val Gardena, Val Badia, Val di Fassa or Arabba. On Saturday, June 22nd, the roads will be closed to motorised traffic for a total length of 63 km from 8.30 a.m. to 3.30 p.m. The tour includes the passes Gardena, Campolongo, Pordoi and Sella with a total height difference of 1,780 m.
In Val Gardena the road will be closed from Piazza Nives in Selva between 08:30 and 15:30. The section from Piazza Nives to Plan will be reopened at 10.00 a.m.
Travel anticlockwise. For safety reasons, it is advisable to wear a helmet and ride anticlockwise (from Val Gardena to Passo Sella), and to be very careful and keep to the right considering that you will meet cyclists of different levels and with different speeds.
The official limited edition jersey of the "Sellaronda Bike Day 2019" can be purchased in the online shop of Val Gardena Marketing shop.valgardena.it at the price of Euro 37,00 Euro. For each shirt sold Euro 1 will be donated to "B.LIVE – Being, Believing, Living".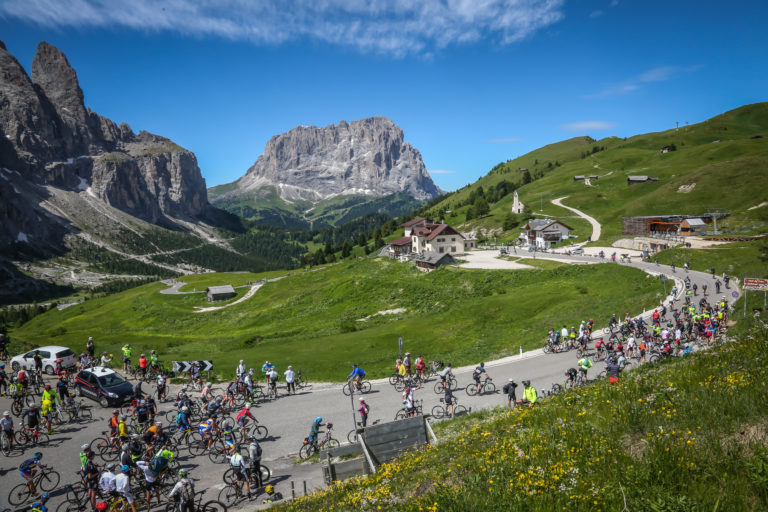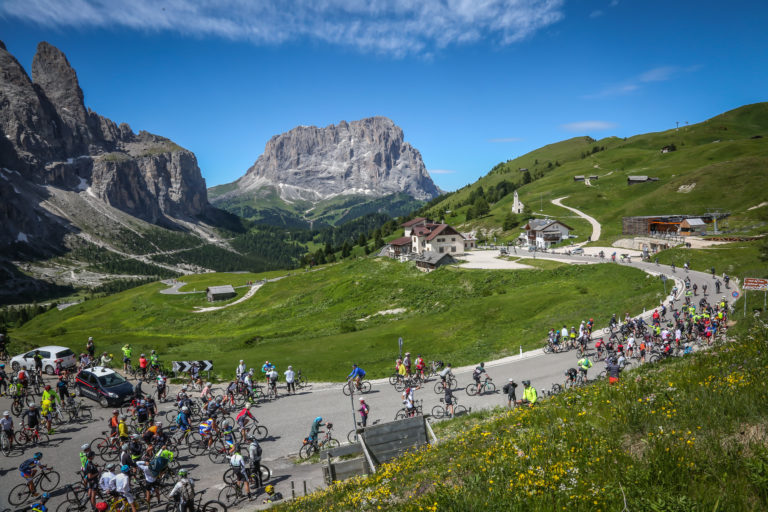 B.LIVE is a project created for young people suffering from serious chronic diseases who, through visits to companies, meetings with entrepreneurs and other creative initiatives, learn the craft of life and the art of doing.
For all those who have run out of steam, when the roads reopen there will be a shuttle service that will take cyclists back to their starting point. Remember that on the occasion of the "Sellaronda Bike Day" the Olympic spirit prevails: the important thing is to participate!
The Organising Committee informs that it is only thanks to the sound cooperation between the valleys, the commitment of the numerous volunteers and the support of the local and provincial public administrations is it possible to organise an event of such a high level.
Photo Credits: Freddy Planinschek
INFO: Val Gardena