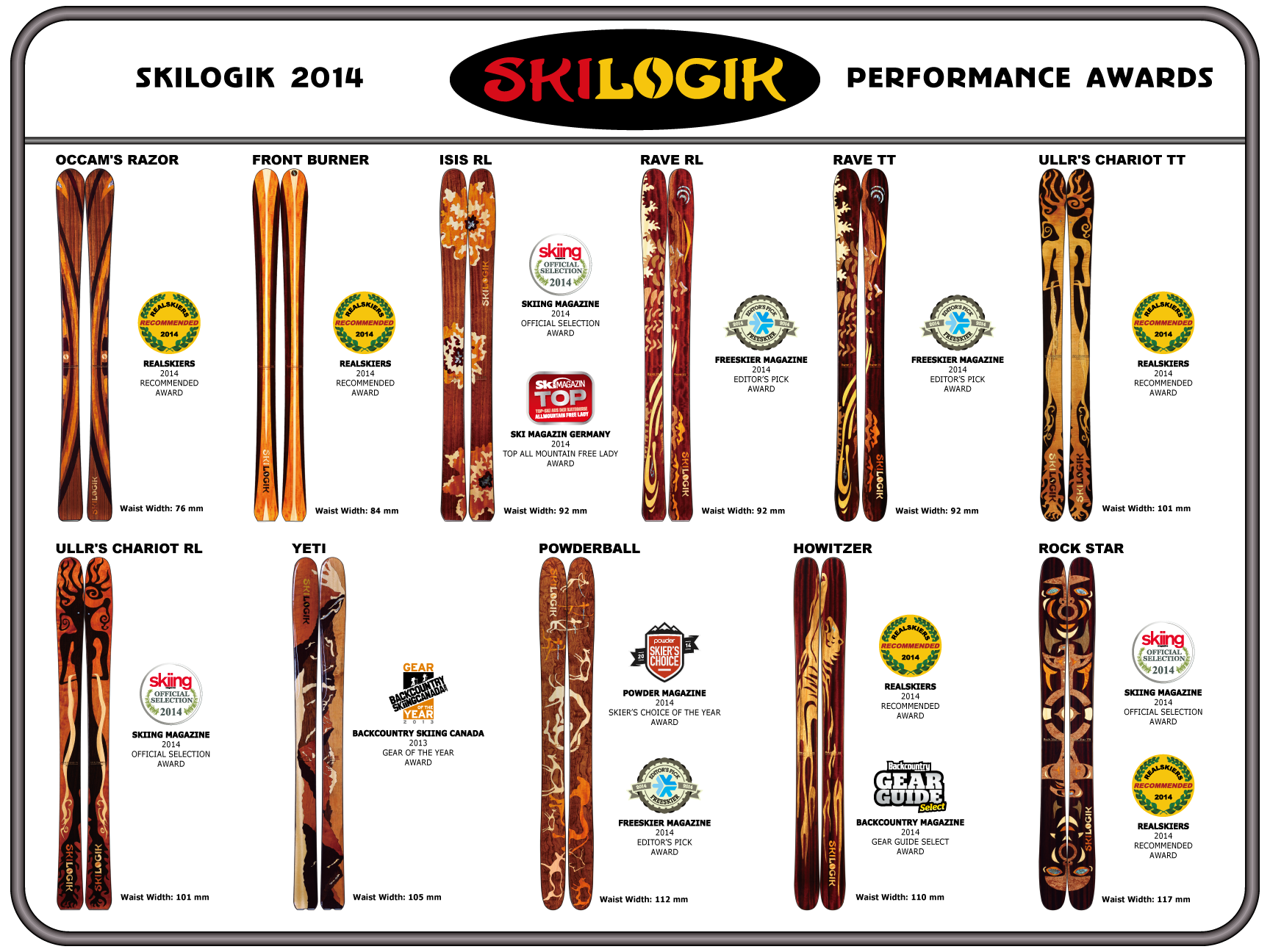 SKILOGIK is a Colorado-based brand pioneering Extreme Ski Making, utilizing unusual amounts of engineering, craftsmanship, and expensive materials. Each pair is made individually and only ten pairs or less are produced per day in its Custom Lab. The artwork on top is all inlaid by hand using only natural colors wood veneers.
The extraordinary performance of the SKILOGIK skis has been recognized every year since its launch on the ski scenes proven by the number of the most prestigious performance awards assigned to it. An unprecedented 10 different SKILOGIK ski models won top awards for the 2014 line, including, among others, Powder Magazine's 2014 Skier's Choice Award and Freeskier Magazine's 2014 Editor's Pick Award.
SKILOGIK SKI AWARDS 2014
2014 SKI TEST RESULTS:
SKILOGIK is also known for its environmentalism and social responsibility. 95% of the wood used in making the company's skis is sustainably harvested. For each pair produced, SKILOGIK makes a donation to the Nature Conservancy to have a tree planted in a reclaimed rainforest.
More info:
SKILOGIK