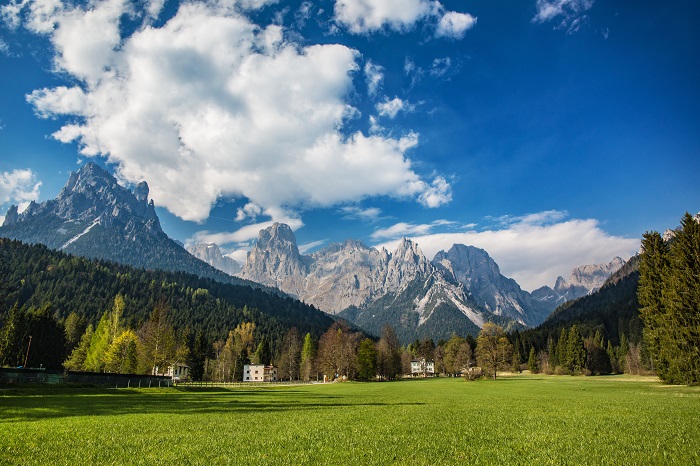 On the 15th September the last concert of "Sounds of the Dolomites" takes place in Val Canali, in a green meadow immersed in the nature, next to the Villa Welsperg, the "House" of the Natural Park Paneveggio Pale di San Martino, in Trentino. The beautiful meadow at the foot of the Pale di San Martino, the widest group of the Dolomites, will be the theater of the incredible voice of Malika Ayane, one of the most amazing pop singer in Italy. In fact, with her extraordinary voice and interpretative ability, her intelligent mix of melodies and receptivity to international sounds, there is no doubt that Malika Ayane represents one of the finest ventures in Italian music in recent years.
A great concert in an incredible frame, that's what you will be witness of.
A suggestion? Have a walk in the surrounding area to enjoy the view on the Dolomites and to think about your next adventures in this area or take part in the trekking organized by the local alpine guides, the Aquile. If you prefer the mountainbike, there is also the possibility to reach the location by e-bike.
Don't miss the closing concert of this festival taking place every summer in the Dolomites of Trentino Region and having as motto "Great things are made when men and mountains meet", a quote by William Blake that perfectly reflects the spirit of the festival.
Photo Credits: Tommaso Prugnola
INFO: APT San Martino di Castrozza