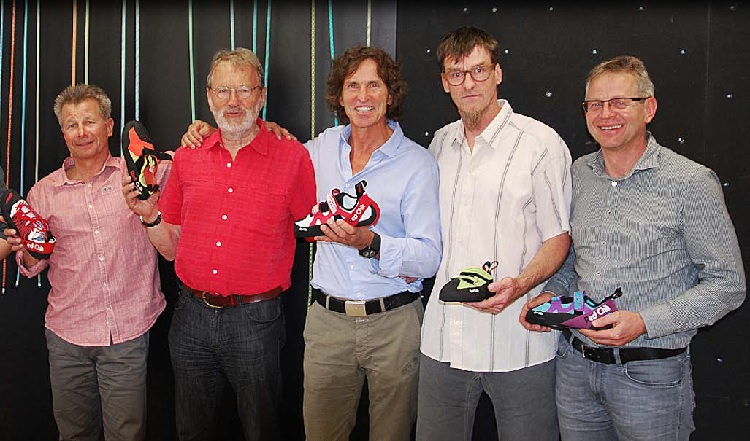 The two German climbing brands EDELRID and RED CHILI are an-nouncing that they are joining forces. This merger will combine the strengths and synergies of the two companies to further actively develop the international climbing market.
RED CHILI will maintain its brand identity under EDELRID. Together, we plan to further reinforce the strong position on the German market for climbing shoes and fashion-orientated climbing and bouldering apparel that RED CHILI has carved out since it was founded over 20 years ago and acheive international success.
RED CHILI's founders, Stefan Glowacz and Uwe Hofstädter, will remain responsible for brand orientation and climbing shoe development. In addition, they will both con-tinue to be jointly responsible for the success of the brand in the future.
EDELRID produces and distributes climbing products in over 60 countries. The RED CHILI and EDELRID brands strengthen each other strategically. Together they offer the full range of highest-quality climbing products from hardware through to soft goods. This will allow them to serve the retail trade and end users in an efficient, capable and sustainable manner.
The new product portfolio will be adjusted to the extent that EDELRID will discontinue the climbing shoe collection. Both the RED CHILI and EDELRID apparel lines will continue to be offered to specialist retailers.
The RED CHILI brand will be expanded taking advantage of EDELRID's infrastructural resources. EDELRID has taken on the majority of the workforce from Design and De-velopment. Climbing shoe development will continue jointly at EDELRID headquarters in Isny, in keeping with the RED CHILI slogan "Only climbers know what climbers need."
INFO: RED CHILI