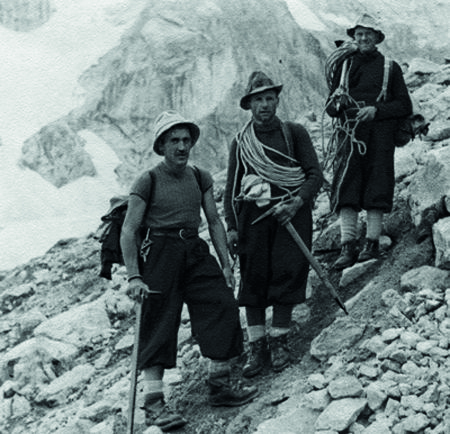 Technical outdoor wear can now deliver the kind of performance unthinkable a few decades ago: Crazy is all too well aware of this having espoused the Fast&Light philosophy since its foundation. The result? Lightweight mountain wear for uncompromising performance. Below we explain how we've got this new era in technical mountain wear.  
The days are long gone when warm but heavy clothes were the only choice for mountain-loving folk. While that gear did help keep out the freezing temperatures at high altitudes, they also forced mountaineers to waste a lot of precious energy just carrying or wearing big bulky jackets and pants. The products on the market today are the result of an evolutionary journey that saw companies develop technical solutions that have boosted the performance of mountain enthusiasts of all kinds from hikers to the most serious climbers.
One such company is Crazy which has carved itself a position on the international scene because it has developed a wide range of products that really do provide wearers with what they need:  «As Italian national athlete, my first client was myself – begins Valeria Colturi, who gave up cross country skiing for a career in the sports textile world – I began making clothes that ticked two boxes at once: they were light so they didn't slow me down but were also still high performance». This inspired the philosophy that has become the motto for Crazy's entire journey:  Fast&Light.
Now let's take a short trip through the story of how we got to the current state-of-the-art mountain wear.
THE FIRST ERA: when warm meant heavy
Late 19th century mountaineers had very different needs to today's hikers and performance athletes.  Their main goal was to stay warm enough even at high altitudes. This was why they used cosy but heavy everyday clothing which they adapted for use in high mountains. Wool, thick socks and knickerbockers were hugely limiting and so from the 1950s, various "artisans" began using lighter, thinner fabrics.
THE SECOND ERA: classic mountain wear
Classic mountainwear came into its own in the 1990s and is still used many mountain enthusiasts. Technological innovation made these clothes idealfor low-medium intensity outdoor pursuits. However, they were still limiting for athletes and anyone else looking to improve performance and also to tackle high altitude challenges.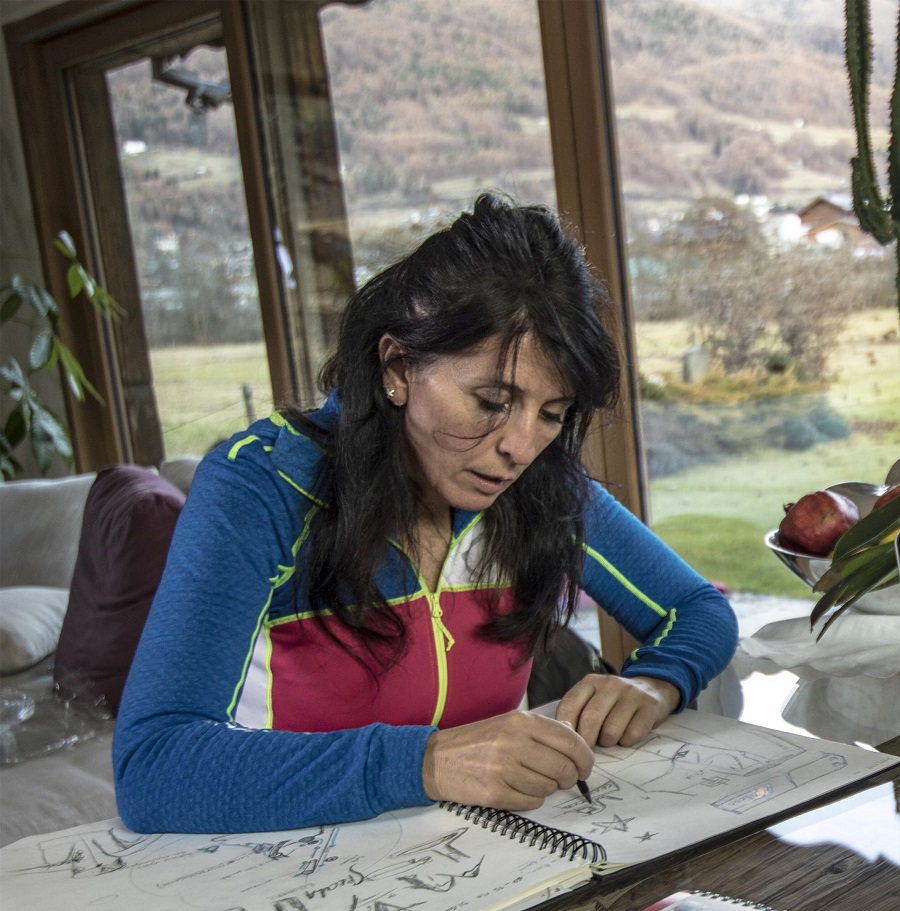 THE THIRD AGE: Fast&Light is born
The first people to notice the limits of classic mountain wear were ski-mountaineers and skyrunners. This is why Crazy made the first skialp suit and the first skyrunner kit.  The needs of a small but select circle of athletes quickly became the driver to evolve and improve the traditional mountain wear on the market. Stretch and comfort became a priority as was using soft, comfortable fabrics to create light, simple clothes. Every product was especially designed for a specific pursuit, with all superfluity pared away. The styling of the clothes was also a complete break: traditional grey and black gave way to vibrant fashion-inspired colours and patterns.  All of which led up to the Fast&Light philosophy being applied to all of Crazy's collections, an approach that Valeria adopts from the design stage of every single piece.
«My aim is to give athletes and anyone looking for performance technical wear designed right down to the tiniest details to give them maximum comfort and stretch when they are moving. To achieve Fast&Light results, Crazy actually develops materials in partnership with its suppliers around the needs of the people that choose our clothes- explains Valeria Colturi, who founded the brand in 1989. 
Colourful and bang on trend, Crazy's clothes are designed using a specific kind of body mapping. Aside from defining the brand's creative direction, Valeria also selects the best fabrics for each part of the body based on breathability and protection from the elements. She does so by investing in researching materials and gaining first hand experience of the best products her suppliers have to offer.
«Lightness and compactness are the priorities and you achieve that by creating an athletic fit combined with elasticity or stretch fabric, to guarantee absolutely consistent optimal comfort – the Crazy founder concludes. – The technical features of every single item are designed for a specific sports pursuit, always with the aim of slashing the product's weight as much as possible.»
Wool has given way to innovative materials, black to vibrant colours and patterns borrowed from the fashion world, and now traditional mountain wear has become truly Fast&Light, thanks to Crazy.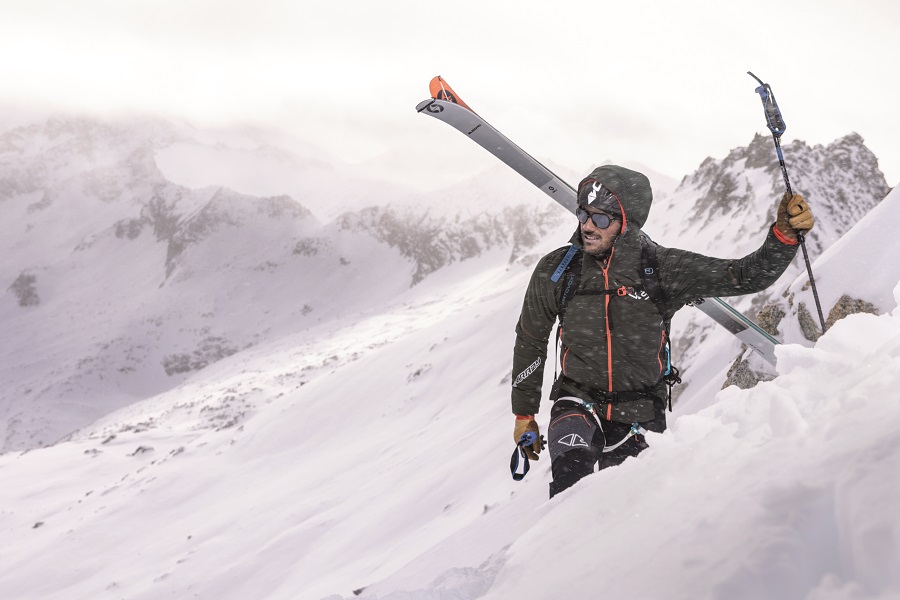 INFO: Crazy