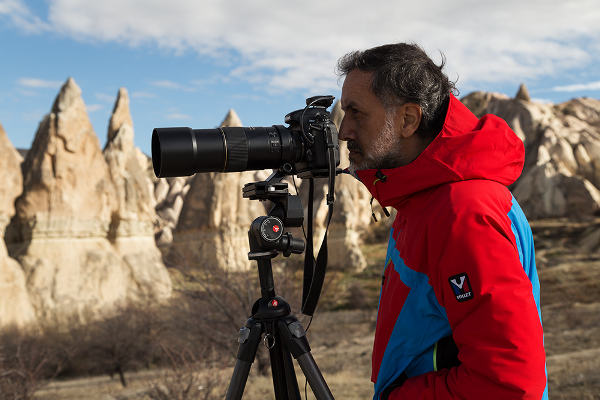 The brand Millet extends its wide range of partners, with an unusual extra-field co-operation. The Italian landscape photographer Riccardo Improta, already partnered with some of the best brands in the photography industry (Leica, Manfrotto) has now joined the Group.
Editorial photographer with a 20 years' experience, Improta is involved in research projects on landscapes aimed at raising awareness on mandatory environmental issues. He has been teaching for the last 15 years in various Italian and foreign academic institutions. Moved by the ambition to enthuse professionals and amateurs to the panorama photography, Improta organizes workshops in the most suggestive areas of the world (Scenic Landscape Photo Workshop).
Millet will supply Riccardo with technical garments for his outside photo sessions. For the Photo Workshop in Iceland next June, the GREAT ALPS JACKET, will be supplied to all participants. Extremely warm thanks to Polartec® Thermal Pro®, this jacket suits to the subarctic climate of the island.
INFO: Millet