New speaker added to the line up, Summit activities & final timetable released.

With just two weeks to go until the European Outdoor Summit (EOS) takes place from 26th to 27th September 2019 in Interlaken Switzerland, the European Outdoor Group (EOG) is pleased to announce the final timetable, activities taking place at the Summit, plus a new speaker to the line-up.
Click here for the final agenda of speakers, presentations and activities for the Summit.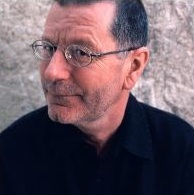 INSPIRATIONAL & INTERESTING SPEAKERS.
The final speaker added to this year's line-up who will explore this year's Summit theme: The Outdoor Industry – Redefining Boundaries, is Malcolm Newbery of Malcolm Newbery Consulting, who presents his keynote: Redefining your Supply Chain for Today's World.
Clothing is seasonal and fashionable. In today's world, the fashion industry has changed its supply chains from rigid to reactive, from slow to ultra fast. Has the outdoor clothing sector a right to ignore these changes? Or must it come to terms with them, in spite of its inherent difficulties? Malcolm will also present a breakout session: Omni-Channel Pricing, Sourcing & Stock Control, which follows on from his keynote.
Most of us are now operating in a multi or omni-channel manner. Many of us have not yet grasped the issues, yet alone dealt with them! In this breakout, I challenge you to address the three issues:
* How do I deal with different customers buying through different channels? In particular, how do I price?
* How do I source and deal with potentially different suppliers for the different customer offers made?
* How do I deal with stock control? Quite simply, where, how and by whom?
The full line-up includes:
–Anne Skare Nielsen – Future Navigator:  From More To Better (or Why the Next 10 Years Will Be Amazing)
– Pippa Goodman -Foresight Factory: The Changing Boundaries of Engagement
–Marcus Dapp – Swiss Federal Institute of Technology:  Finance 4.0 – The Dawn of Open Cryptoeconomic Networks
–Marta Pellegrino – Oberalp: Partnering for a More Sustainable Business
–Kai Landwehr – myclimate: #FridaysForFuture Meets the EOS – The Temperature on the Streets
–Steve Scott – Kendal Mountain Festival: Redefining Boundaries – An Evolution of Outdoor and Adventure Filmmaking
–Chris Doyle – ATTA: Forging New Paths: Accessing Gear-hungry, Passportwielding Adventure Travellers
–Magnus Ohlsson – We Hunt For Heads: The Challenge of Change 2020
–Richard Leedham – Outdoor Gear for Good: Working Together to Turn Our Trash in to Treasure
–David Ekelund – Icebug: Taking Climate Action – An Opportunity You Can't Afford To Miss
–Scott Nelson – European Outdoor Group: Single Use Plastics Project: Reducing and Eliminating Plastics from the Outdoor Industry Value Chain
–Benita Matofska – The Sharing Economy: Become a Changemaker Company of the Future
–Tomas Vucurevic – BRAIND: Redefining Boundaries – From Performance to Purpose – Towards a Next Generation of Ingredient Branding
–Jeppe Thøgersen – Silkeborg Kommune:  The Silkeborg Project – Outdoor as a Central Part of Local Government Strategy
–Jens Klein – AMSilk: The Polymer Industry's Unsolved Dilemma
–Donna Carpenter – Burton Snowboards: Staying True – The Importance of Company Values
–Jamie Andrew OBE: Beyond Boundaries
–Wolfgang Greiner – Journalist & moderator for the EOS 2019.
TAKE PART IN SUMMIT ACTIVITIES. This year again we are offering delegates the opportunity to kick-start or end their day with an energising activity!
ISPO Morning and Evening Runs with On
Join ISPO and On for a refreshing run with On Local Hero Fabian Fahner and test out the Cloudventure Peak trail racing shoe.
"Elements" Training Session Using Vibram Furoshiki
Join Vibram and Filippo Mazzacano for an early morning training session. Inspired by yoga and tai chi techniques, this has been proven to stimulate the sensitivity and awareness of the body, enhancing fluidity of movements and rendering them more organic. It is recommended that participants use Vibram Furoshiki footwear.
DELEGATE NETWORKING EVENING. 
Offering excellent value for money, the
EOS
delegate place costs just €650. In addition to a full programme of presentations activities, the EOS rate also includes a Networking Evening, which this year is a barbeque event and takes place on Thursday 26th September.  With traditional swiss Alphorns playing for entertainment, delegates can unwind and relax after a busy day of presentations.
During the evening,
Kendal Mountain Festival
will share some inspirational adventure films from past festivals, which you can enjoy with a box of popcorn provided by headline sponsor IWA! For those wanting to keep the night going there will be free casino tokens provided to make use of in the on-site Casino Interlaken.