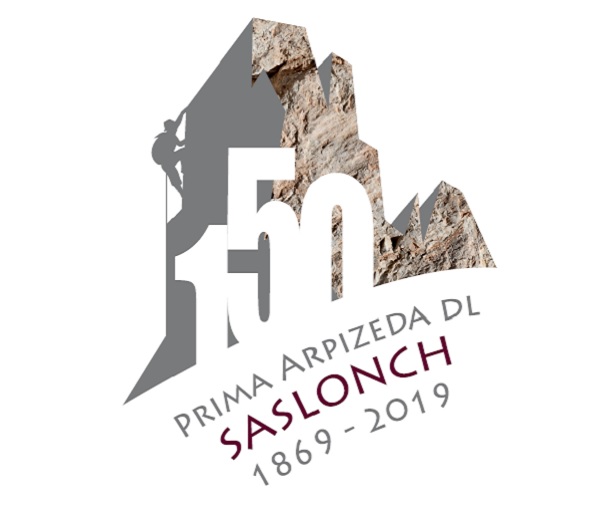 The first ascent of the Sassolungo by Paul Grohmann

The epic first ascent by pioneer Paul Grohmann to the Sassolungo's summit on 13 August 1869 Paul Grohmann was born in Vienna on 12 June 1838 and is considered one of the most important mountaineers of the 1860s and 70s. Born into a wealthy Viennese family, he first visited the Dolomites in 1862. Previously he had been to Switzerland, northern Italy, the most important German cities, as well as Salzburg, Upper Austria, Steiermark, Tirol and Vorarlberg. Despite the fact these countries are also well known for their mountains, he only became interested in the rocky formations in 1853 upon visiting Carinthia. From 1856 onwards, he regularly visited mountains and ascended countless summits.
He turned to the Dolomites in 1862. He took it upon himself to record the massifs' altitudes and, truth be told, most of his records aren't too far off from our modern figures. Over 200 altitudes were measured between 1863 and 1869, with Grohmann always carrying a barometer on his person for this purpose. And so, on 13 August 1869, he headed from Ortisei (he lodged at the "Hotel Posta") with two mountain guides, Franz Innerkofler and Peter Salcher, towards Selva Val Gardena.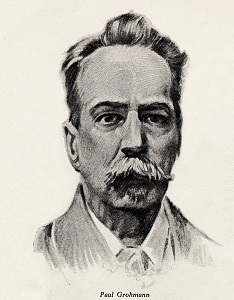 The Sassolungo was considered impregnable at the time due to the dangerous rock slides and the lengthy time required for the ascent. This didn't stop Grohmann: the risky expedition was a success and, together with Innerkofler and Salcher, he made it to the top of the summit against all odds. A sensational and trailblazing conquest if there ever was one: Paul Grohmann had made a valuable contribution to mountaineering history. Unfortunately, he didn't have a camera with him on the historic day, so he made up for it by thrusting a flag into the top of the summit: the flag has been swaying in the wind ever since to remind everyone of the important first ascent.
In 1875, Grohmann published a detailed map of the Dolomites (Karte der Dolomitalpen), followed two years later by "Wanderung in den Dolomiten", a travel book. The latter today is considered the first important Dolomite guide and at the same time his life's work, which among others also include reports on his first ascents in the Dolomites. Together with the best mountain guides of the time, he carried out other first ascents: Tofana di Mezzo (1,863), Piz Boè in the Sella Group, Marmolata di Penia (both 1,864), Tofana di Fuori, Monte Cristallo (both 1,865), Punta dei Tre Scarperi and Tre Cime di Lavaredo (all 1,869). But the Dolomites weren't his only playing ground when it came to first ascents. Grohmann, besides being an excellent mountaineer and author, was also an outstanding planner. And thus, together with contemporaries Edmund von Mojsisovics and Guido von Sommaruga, he founded the Austrian Alpine Association in Vienna in 1862.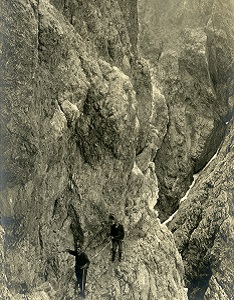 Grohmann was honoured while still alive. The Sasso di Levante (3,126), part of the Sassolungo Group and a summit which still hadn't been ascended yet, was renamed in 1875 to 'Grohmann Summit'. This was done in recognition of the first ascent of the Sassolungo carried out by the mountaineer. Moreover, Paul Grohmann was still around when, on 8 September 1898, Vienna Academic Unit from the German and Austrian Alpine Association unveiled a commemorative boulder in his honour in Ortisei, which can be viewed to this very day. On 29 July 1908, Paul Grohmann died in Vienna. His name and his conquest still live on today, and are an important part of the mountaineering history in the Alpine region.
Source: Hans-Günter Richardi – Die Erschließung der Dolomiten, Publisher: Athesia 2008.
INFO: Val Gardena