Icelandic outdoor and technical wear brand, 66°North, uses a lot of Polartec® fabrics. Like. A whole lot. In the last few seasons, they've used over a dozen of our fabric platforms from Alpha Active Insulation to Delta Cooling Fabric and several styles of Thermal Pro Advanced Fleece. It's hard to keep up, but 66°North is making sure every last yard gets put to use.
As part of their foundational commitment to protect the North and create products "Made for Life," 66°North is using leftover Polartec® NeoShell® from last year's production in their new Kría Capsule Collection. The designs have a strong 90s-Iceland vibe for a perfect marriage of function and fashion that delivers on their goal to never throw away product or materials.
This month we're headed north — way north — to explore a decades-long brand partnership built on a shared passion for performance, innovation, and protection against the harshest elements our planet has to offer. 66°North is an outdoor and technical wear brand that draws unique power and purpose from its Icelandic heritage and a foundational commitment to gird their fellow countrymen and women against the island nation's infamously unpredictable weather.
We love working with 66°North because they seamlessly blend practical and protective design with truly beautiful styles and silhouettes. They took Polartec® NeoShell® to Paris Fashion Week — a true testament to the Power and Beauty of the North!
BRAVING THE LAND OF ICE AND FIRE SINCE 1926


Hans Kristjánsson founded 66°North in 1926 to make protective clothing for the fishermen and workers in his remote hometown of Suðureyri, perched on the tip of Súgandafjörður in the rugged Westfjords region of northwestern Iceland. Separated from the rest of the island by mountains and under constant threat of harsh weather, suitable clothing was a matter of life and death. Kristjánsson made it his life's work to create garments that would stand up to these conditions and today, his passion lives on in the sturdy, uncompromising designs produced by 66°North.
ICELANDIC SEARCH AND RESCUE TEAM — THE ULTIMATE TEST IN PROTECTION FROM THE ELEMENTS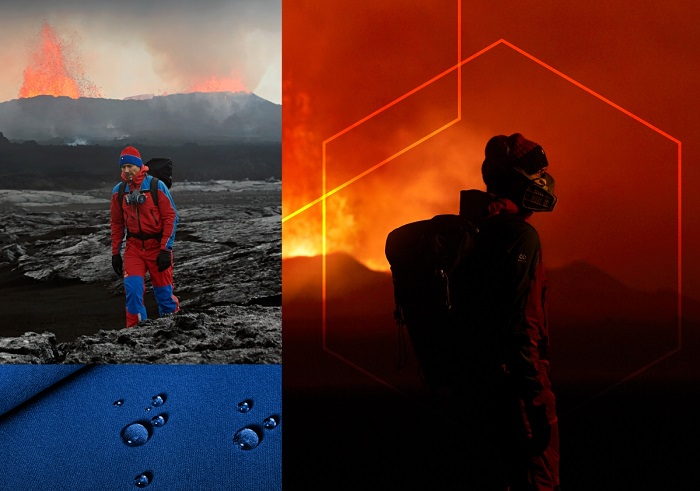 In 1928, just two years after its founding, 66°North began providing protective clothing for the Icelandic Search and Rescue Team (ICE-SAR). While 66°North originally outfitted those boldly taking on Iceland's most treacherous conditions with heavy duty oil-borne canvas anoraks, fabric technology has advanced considerably in the intervening years. These days, you'll find more than a dozen Polartec fabric platforms represented throughout 66°North's offerings.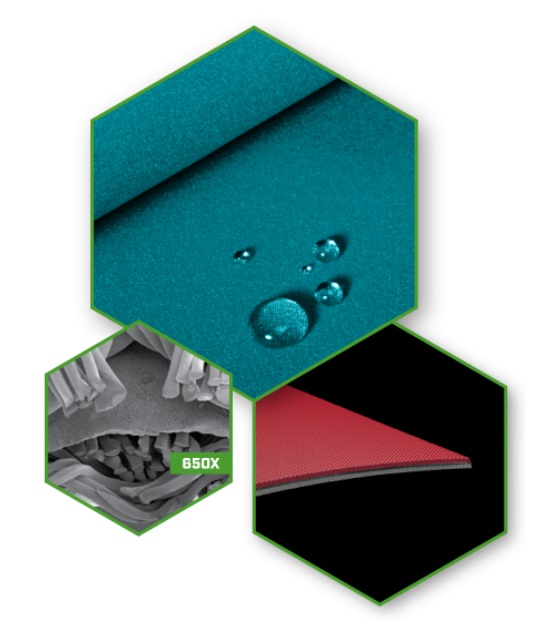 But it's our category-defining breathable waterproof, Polartec® NeoShell®, that is most often found in 66°North's designs. In fact, they were one of eight global partners chosen to help us launch the breakthrough fabric technology in 2011. We leaned heavily on their product testing and feedback to prepare NeoShell for the market, and that's how ICE-SAR came to rely on 66°North's first NeoShell design. A decade on, the Snæfell jacket carries on the tradition of providing durable weather protection to those facing the harshest conditions on our planet.
Out of all the breathable waterproof imitators, 66°North still chooses NeoShell because it sets the category standard for air-permeability and performance in a wide range of activities and conditions. This is accomplished with a proprietary microporous membrane and lamination technique that allows for real two-way air exchange. NeoShell simply keeps the wearer drier and more comfortable, offering an entirely new level of performance in a waterproof fabric.
That's why 66°North has no less than four unique lines centered around NeoShell: Snæfell, Stadarfell, Krìa, and Suðureyri. Read on to learn a bit about each and see the full line.
SNÆFELL
Because 66°North was an early adopter of the lightweight and highly durable NeoShell technology for demanding outdoor activities, their Snæfell Jacket was one of the first breathable waterproof shells on the market. A decade on, it's still a solid all-season technical option for men and women that comes in multiple colors and can be rounded out with pants, trousers, and a waterproof bumbag in the same line.
STADARFELL
The Stadarfell range is a more recent addition by 66°North that addresses demand for versatile breathable waterproof options. The line includes a stylish multifunctional jacket for all sports and outdoor activities that also makes an excellent all-season technical city jacket. The Stadarfell is ideal for golfing, cycling, and running because it doesn't have a hood that would restrict movement. Great weather protection, so you can brave the elements in any condition.
KRÍA
A commitment to sustainability is a major overlap between the 66°North and Polartec brands. We're proud that the latest Kría Capsule is crafted out of leftover NeoShell and other Polartec fleece fabrics from last year's products. The collection hearkens back to 66°North's 90s' designs for a perfect marriage of function and fashion that delivers on their goal to never throw away product or materials. 66°North produced the entire line — including a must-have throwback unisex 3-in-1 jacket — out of their own factory.
SUÐUREYRI
The Suðureyri coat takes NeoShell in a Neo-Noir direction. Named for the isolated fishing village where 66°North began, this jacket has a classic trench coat vibe with a modern fabric tech twist. Again made with soft and quiet, wind-resistant NeoShell, the Suðureyri comes with a two-toned belt that allows the wearer to choose whether to cinch the waist or wear it loose.
66°NORTH EXISTS BECAUSE IT MUST


Quality, durability, performance, and necessity are 66°North's enduring virtues. Born on a small island nation, their customers have always been their friends, family, and neighbors. Their clothing reflects the sometimes-hostile nature around them and their foundational promise of protection for their community.
66°North wants the world to experience the power and beauty of the North. This means clothes which make life and activity possible where there would otherwise be none, and business practices which conserve and protect the North at a time when glaciers, weather, and natural landscapes are under dramatic threat from climate change. This is what they mean when they say their products are "Made for Life," and Polartec couldn't be more proud to help them meet these important promises year in and year out.
Stay tuned for more 66°North content this month to find out how we, once again, provided fabric technologies and design solutions for any need and any reason.
INFO: Polartec