Elan Skis, handcrafted skis 100% made in the Alps for over 70 years, created the W Studio in 2003 to develop the best women's skis available. Fifteen years later, the Elan W Studio celebrates countless innovations the focus group has brought to life, and looks forward to an exciting 2018/19 season with the launch of the "All About You" campaign and promotional events.
For the last 15 years, every single Elan women's ski has been validated by the Elan's W Studio stamp of approval. This collaborative achievement marks the countless hours on and off the snow by many passionate female skiers ranging from professional athletes to enthusiasts. These women have transformed innumerable ideas and needs into innovations by looking at every detail from the side cut to flex pattern to materials to binding positions to women's biometrics to create the best women's skis possible.
With a focus on being light and strong, Elan makes the lightest skis in the world without compromising the performance of the ski. The Slim Shape Technology found in the women's Delight Supreme is a product of the fine art between weight and placement of materials to create a ski that is effortless to ski and durable across all terrain and ability levels.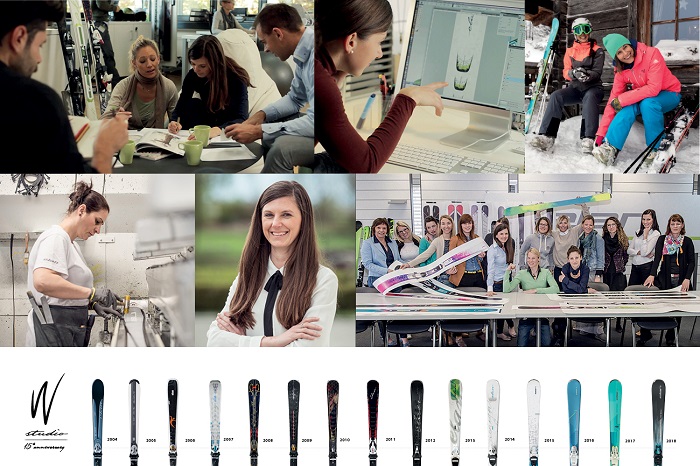 "As an early adopter to women's skis we set a standard in the industry before most manufacturers," said Melanja Šober, head of product management for Elan's winter division. "The W Studio is a pillar of Elan and has contributed significant advancements to our brand and to women's skiing. We believe there is a great skier in everyone, and that's why our 2018/19 Elan women's campaign is All About You!"
The "All About You" promotional campaign will feature inspiring high energy events for women across the globe throughout the 2018/19 season.
Since it's inception, the Elan W Studio has discovered new technologies for women that have descended into the men's collections. For example, the Tubelight wood core found on the top-selling Ripstick and Ibex skis is a technology originally developed by the Elan W. Studio. Furthermore, it is the same wood core featured in Elan's most premier Black Edition skis, debuting for the 2018/19 season, including the Women's Delight Black Edition skis embellished with crystals from Swarovski®.
INFO: Elan