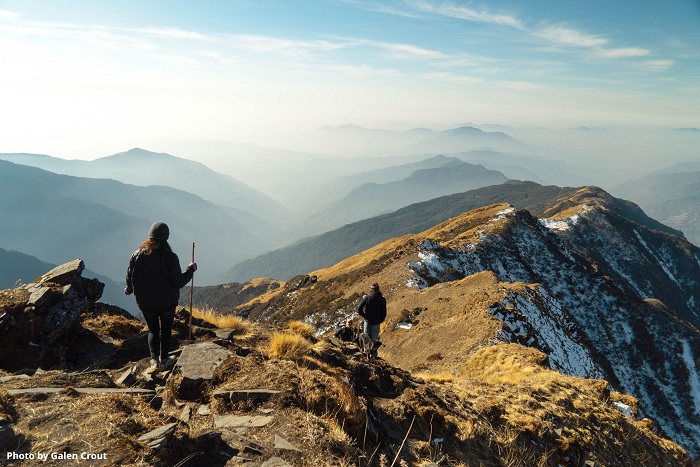 Over the last few months, the outdoor industry has done an amazing job of adapting to extraordinary circumstances. Brands, retailers, activity providers, trade associations and individuals have found ways to keep the people of Europe engaged and inspired about the outdoors. During the strictest stages of lockdown, the huge variety of 'at home' content that our sector shared was phenomenal. New research has shown (see below) that, partly due to being stuck inside for so long, citizens everywhere have gained a greater appreciation of the outdoors and an increased desire to explore the natural world once restrictions have lifted.
We now have a golden opportunity to help more people to enjoy outdoor activities. However, we must also acknowledge the challenges that accompany that situation. Outdoor businesses are among those that have been significantly impacted by the pandemic and understandably need to focus on their own immediate issues. Meanwhile, the non-profit sector has been hit harder than most, so the resources available to organisations such as ours have in many cases been reduced.
So, given all of that, I am delighted to announce that, with the backing of our partners at the European Outdoor Group, we will open applications for a new round of #itsgreatoutthere grants towards the end of this month. The criteria and application process will be the same as usual, but this time we will award 10 'micro-grants' of €1,000 each to the most compelling proposals from non-profit organisations. As has always been the case, our objective is to bring new people into the outdoors, and in particular encourage more diverse audiences, and more from the younger generations, to get active.
If you are involved in a non-profit organisation that needs support to make a suitable project happen, please consider applying for a grant. As well as the funding support, through our network, we may be able to put you in touch with outdoor businesses or organisations that can support your project with essential kit, or in other ways. And if you are not involved in a potential project yourself, please spread the word and encourage others to apply for a grant.
Visit www.itsgreatoutthere.com/grants to find out more.