ALL THE PRODUCTS
The latest addition in deuter's successful Alproof series: the Alproof Tour avalanche airbag backpack for ski traverses. Whether it's an Alpine classic like the Hoch Tirol route, or an adventurous ski tour through the Atlas Mountains of Morocco, ski traverses are increasingly popular. And so, for fall winter...

deuter Vertrail – a waterproof backpack for speed mountaineers Endurance sports and mountain sports are increasingly being combined. Classic alpine routes, that used to be completed over two or three days, are now being climbed in less than half the time. But these incredible feats also ask more of the...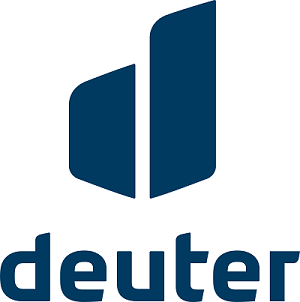 deuter backpacks have accompanied outdoors fans on their adventures for the past 120+ years. It is deuter's close collaboration with professional mountaineers, physicians and athletes that helps guide the development of new concepts and new products. These include innovations like the 'Aircomfort', the first patented mesh back system, or the first ever bike-specific backpack on the market, and the 'Exosphere' stretchy sleeping bags. Under its SL label, deuter also designs women-specific backpacks that are tailored precisely to the female anatomy.
Environmental protection and sustainability underpin deuter's corporate philosophy. deuter's approach is one of '360° Corporate Responsibility', which means ensuring sustainability throughout the entire lifecycle of its products; starting with the selection of durable, recycled materials, to the methods of production used by its longstanding manufacturing partners, and through to its lifelong worldwide repair service.
www.deuter.com
INFO REQUEST