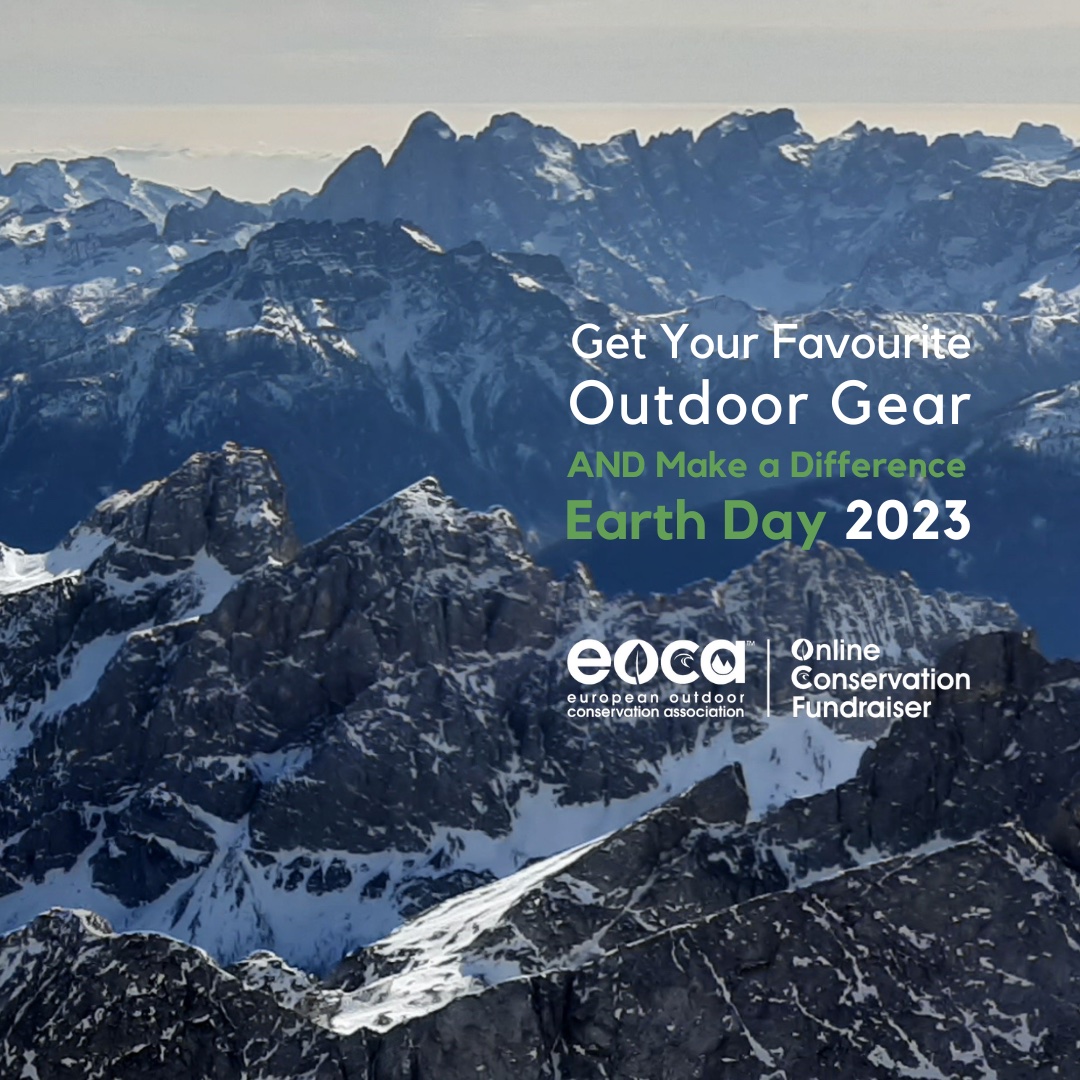 To mark both Earth Day 2023, and the annual fundraiser held on the association's stand during OutDoor by ISPO, the European Outdoor Conservation Association (EOCA) was delighted that a large number of its members used the opportunities to show their support to the association and to nature conservation by raising additional funds. In total, EOCA member companies generously raised around €70,000 of vitally needed funding.
Earth Day has been celebrated annually on 22 April since 1970, to demonstrate support for environmental protection. The theme for this year's Earth Day was 'Invest in Our Planet'.  Participating companies raised funds to support EOCA and to invest in conservation projects. Cumulus, Jack Wolfskin, Osprey, Terra Nova, and Ternua, all generously donated a percentage of their online sales during the fundraising period.  To mark Earth Day and to support EOCA, Marmot sold a range of special T-shirts and hoodies, HD Wool held a bake sale, Lesovik sold 'No Planet B' patches, and OUTTRA made a generous donation. The North Face provided funding to a number of not-for-profits across Europe via EOCA to run Clean Up Hikes to mark the event.
Jack Wolfskin CEO Richard Collier said 'EOCA's commitment to the environment is fantastic. That's why we are happy that we could support them by contributing to Earth Day. Together you consistently achieve more.'
From packs, pillows and jackets, to harnesses, hammocks, and footwear there was an array of outdoor kit available in EOCA's Fundraiser held on its stand at the MOC in Munich throughout OutDoor by ISPO.  In addition, Klean Kanteen held a coffee initiative on its stand whereby visitors purchasing a mug with the donation being given to EOCA received a free coffee.  In total, 29 EOCA members offered product donations to help raise funds for the association.
In total, over both events, members' generous support has enabled EOCA to raise around €70,000, which is a phenomenal achievement for the first half of the year.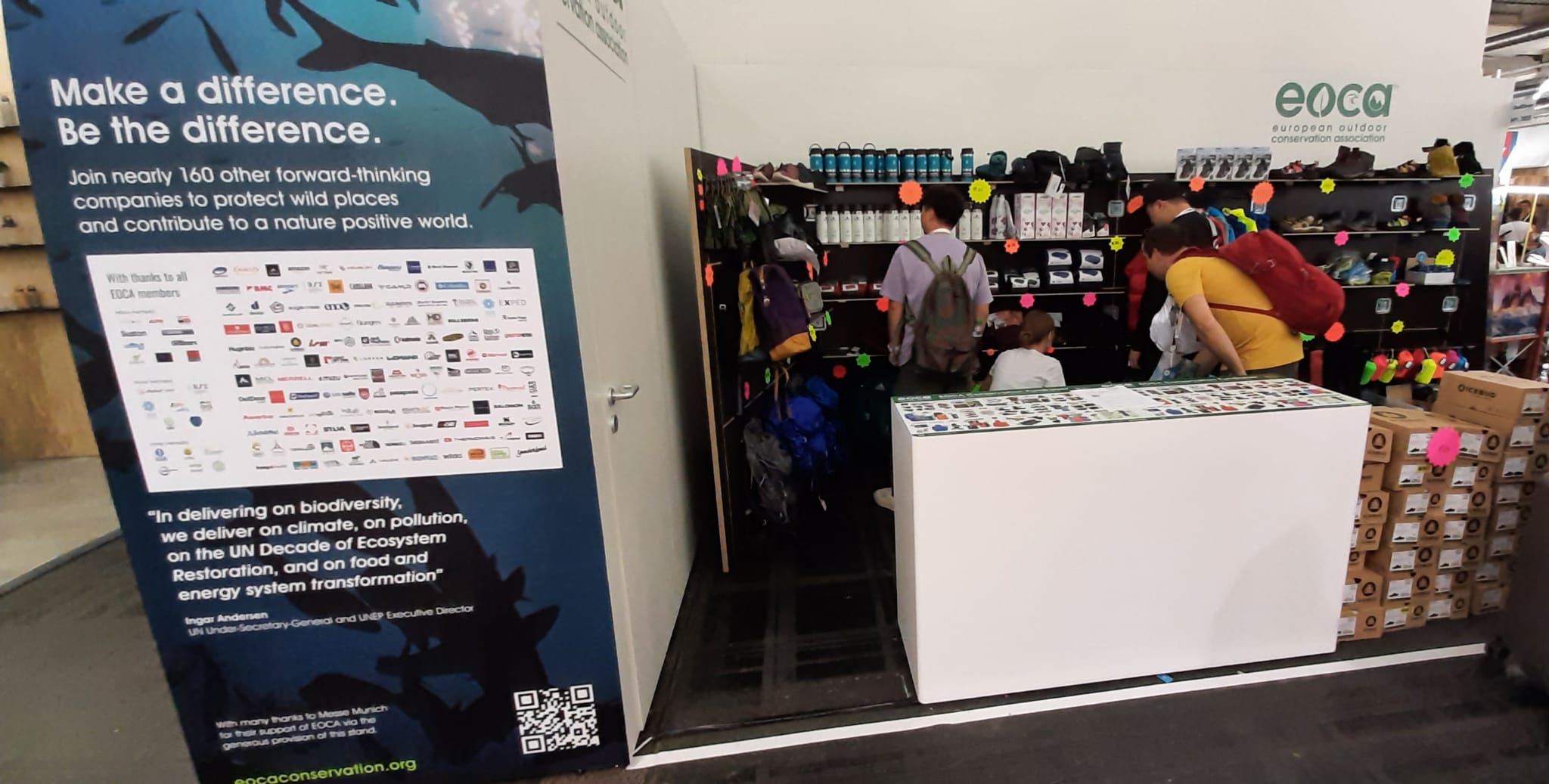 Catherine Savidge, Joint General Manager of EOCA said, "Earth Day is an important opportunity to recognise and encourage positive actions we can and must all take to protect and conserve our planet. We are very grateful to our members who have this year helped raise additional, much needed funds during Earth Day, and also during the OutDoor by ISPO tradeshow, one of the most important annual events for EOCA. Thank you also to Messe München which generously provides our stand and artwork at the show free of charge.
INFO: European Outdoor Conservation Association (EOCA)