At ISPO 2019, Tanya Bascombe and Catherine Savidge (General Managers) present the latest news and projects by EOCA.
INFO: EOCA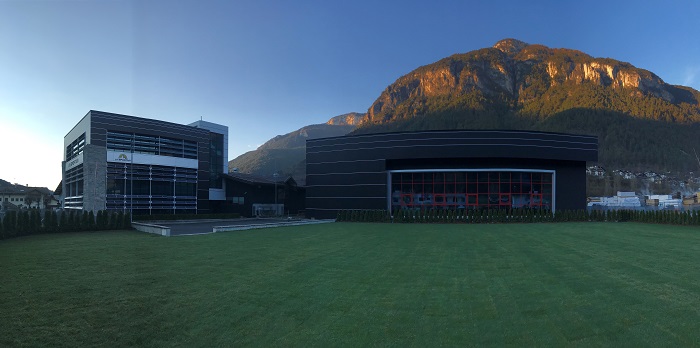 For the second year in a row, Italian technical footwear, clothing and accessories brand La Sportiva has used its sales during the 'Black Friday' weekend to support nature conservation. By donating 20% of the weekend's income to the European Outdoor Conservation Association (EOCA), La Sportiva has been able to boost the funds available to the Association's conservation projects. (more…)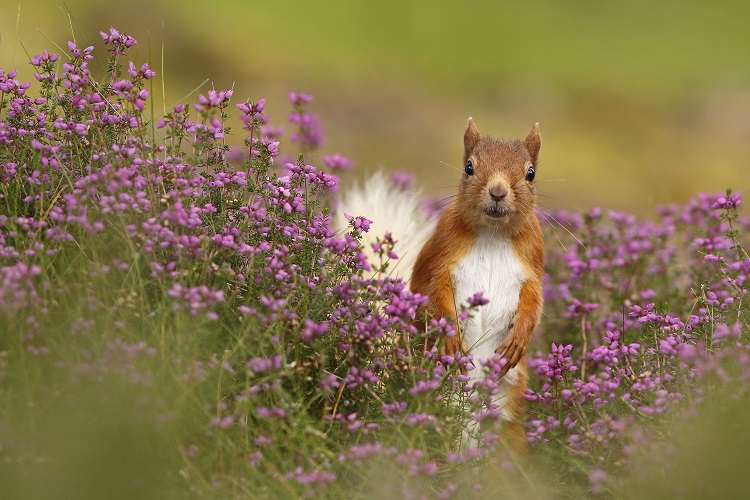 Following a public vote which reached millions, and a members' only vote, the European Outdoor Conservation Association (EOCA) is delighted to announce the 5 projects selected to receive funding this autumn. This brings the total number of projects to receive funding from the Association and its members during 2018 to 14, in 12 different countries.
During June, EOCA received 85 applications for funding from non-profit organisations around the world. All of these applications were scrutinized and assessed against a well-established list of criteria for EOCA funding. A shortlist was drawn up of the projects most exactly meeting the requirements of the Association, which include the need to address a threat to a habitat, landscape or species, have a link to outdoor enthusiasts, work with and benefit local communities, involve an educational element and leave a legacy. This shortlist was reviewed by the Association's panel of Scientific Advisors, all experts in a different area of conservation who kindly fulfill this role voluntarily. Each and every project in the shortlist is vitally important and EOCA would be happy to fund any of them. Sadly, the funding is not available to fund them all and so
the final list of projects to receive funding is selected through 2 votes. An online public vote was held, in conjunction with Mountain Blog to select 3 projects for funding, followed by a vote of the members only to select a further 2.
During the public vote, 26,000 votes were cast supporting the projects, and the combined reach of this vote and a similar vote during the spring has conservatively been calculated at over 48 million people. A number of well known celebrities and leading naturalists got involved in the vote this autumn. One project received a hand written letter from Sir David Attenborough supporting their project and wishing them luck. Chris Packham, Sir Chris Bonnington, Julia Bradbury and George Monbiot all got involved in the UK supporting the vote and calling for people to get involved.
Involvement in the vote brings many benefits to all of the projects in that it increases awareness and support of their projects on an international platform.
Catherine Savidge, Joint General Manager of EOCA said "As results were announced, EOCA was thrilled to see one of the projects and the Association itself being discussed in the Scottish Parliament, where EOCA was described as a 'A Major European Funding Award'. You can watch a very short clip we have taken of the much larger discussion HERE.*"
The vote brings the total amount of money put into conservation bodies by EOCA and its members, including its Summit Members during 2018 to over €333,000. This is funding 14 projects across the world, 9 of which are in Europe.
The projects selected during the autumn votes are:

Mending Paths and Protecting Arctic-Alpine Habitat on Carn Liath, Scotland
Nominated by: Montane
Beinn a'Ghlo in the Cairngorms has an arctic-alpine mountain environment with tundra like characteristics and long-lasting snow patches. These characteristics combined with the steep hillsides, friable soil and fragile vegetation cover makes this upland area particularly susceptible to erosion from even a relatively small number of users. Beinn a'Ghlo has been designated as a Site of Specific Scientific Interest, recognising the importance of the area for conservation and wildlife. As well as the species-rich nardus grasslands, petrifying springs, alpine and boreal heaths and European dry heaths to be found, it is also home to several species of upland ground nesting birds, five of which are endangered, including the curlew, whose breeding population in the UK has declined by 62% in recent years. The increase in the popularity of hillwalking has led to informal paths developing, causing the destruction of wildlife habitats, particularly in upland areas. Carn Liath on Beinn a'Ghlo is a priority due to the extent of existing and potential for more, significant damage and requires a major path repair with light-touch techniques in some of the lower sections and a fully built path higher up the hillside, combatting erosion and encouraging re-vegetation.
Obsolete Facilities, Alps
Nominated by: Marmot
Obsolete facilities are disused artificial equipment abandoned in natural mountain areas. These lengths of barbed wire, abandoned ski lifts or various cables are a real plague for wilderness, environment and outdoor enthusiasts in mountains. Until recently, there was no obligation to remove these old structures, even though they represented a great danger to  humans and wildlife. Paragliders have recently been killed after hitting cables. Birds, including vultures, eagles and owls are regularly killed or injured by cables and other facilities – 835 carcasses were found between 2000 and 2004 in one study. Mammals, and amphibians are also trapped in these items and either injured or killed, particularly in winter when the structures are hidden by snow. This project, will continue the work of Mountain Wilderness, to raise awareness of the issue with local authorities, outdoor enthusiasts and online, and carry out 4 dismantling operations in Mercantour National Park, Vanoise National Park, Mont Cenis Massif and Cerces Massif, where barbed wires and other scrap remains from WW2. In total, it is anticipated that over 100 people will be involved in clearing over 260 ha of 9 tonnes of metal.
Repairing Paths and Protecting Peat Bog on Cut Gate, UK
Nominated by: Pro Agencies
The Cut Gate bridleway runs through an area of internationally important and stunningly beautiful blanket bog habitat in the Peak District National Park. The bridleway is popular with walkers, mountain-bikers and horse riders who have championed a campaign to protect Cut Gate. The fragile peat layer has suffered from erosion and the widening of the route, which is putting pressure on the surrounding habitat of blanket bog vegetation. The project will repair three sections of the popular upland bridleway which have become highly eroded and prone to flooding. The waterlogged surface results in users taking a wider route, further damaging the surrounding blanket bog habitat, vegetation and peat. The bridleway will be sensitively repaired using local stone, encouraging users to follow the path to prevent further damage to the surrounding habitat, while still preserving the character of the surrounding landscape and the enjoyment of the route.
The Reds Return: Securing the Future of the Red Squirrel, Scotland
Nominated by: Mountain Equipment
The red squirrel is the most beloved mammal in the UK and an iconic species of Caledonian pinewoods. Scotland is the last real UK stronghold for reds and this project aims to strengthen the conservation status of UK's red squirrels by establishing new, self-sustaining populations in areas of the Highlands free from the threats of grey squirrels and disease. Trees for Life has been involved in pioneering this translocation technique and early efforts have successfully established new flourishing red squirrel populations in a small number of Scottish locations. The project has identified several forest areas in the Northern Highlands of Scotland which are perfect habitats for reds but which they can't reach on their own due to the large areas of open ground in between the forests and their current range. With the support of landowners, relevant authorities and local communities, they will re-introduce 4 new populations of red squirrels to these areas and inspire people to care for them through community events, annual surveys and citizen science observations.
Restoring the Wetlands of the Cambodian Lower Mekong Delta
Nominated by: Bergans
Cambodia's wetlands are some of the world's most valuable ecosystems, supporting a wealth of endangered bird, fish and plant species and providing a vital source of food and income for vulnerable rural communities. But in just 15 years, half of Cambodia's wetlands have disappeared. This project will restore two globally important protected areas in the Lower Mekong Delta, which support half the regional population of the Sarus Crane – the world's tallest flying bird and an iconic flagship species of open wetlands. Agricultural encroachment, invasive species and the overharvesting of wetland  esources have led to a dramatic decline in the Sarus Crane population, and without urgent action to restore its habitat, the regional population will be lost forever. The project will restore 200 hectares of degraded habitat by working with local communities to clear invasive species, and will educate 1000 local people and schoolchildren on the importance of wetlands and the sustainable use of natural resources. The project will also provide training and support to a community ecotourism initiative, enabling it to provide inspiring outdoor experiences for a growing number of visitors and increase income by 25%, generating muchneeded funds for community development and wetland conservation.
INFO: EOCA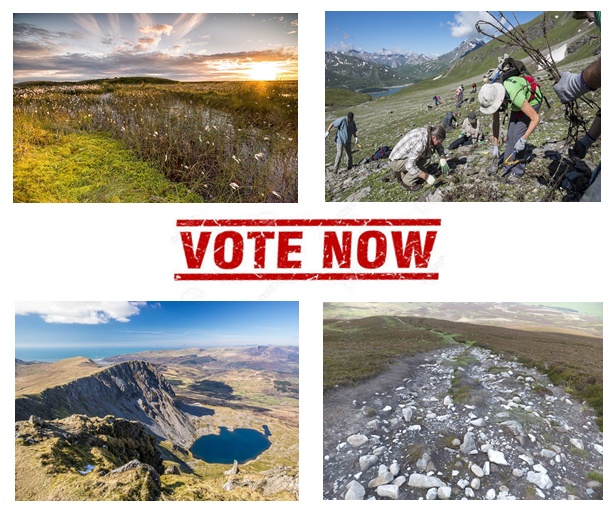 For the 4th year as a media partner of the European Outdoor Conservation Association EOCA, MountainBlog is very happy to host again the autumn EOCA vote for conservation! This will give our readers the chance to help choose which valuable conservation projects EOCA funds this year.
EOCA is a conservation charity which has over 139 member companies that pay an annual membership fee which is spent on conservation work around the world.
During July, EOCA was open for applications for funding from organisations looking to implement valuable conservation projects around the world. They received a staggering 85 applications and e have spent their summer reading through all of these applications, assessing them against the EOCA strict guidelines and have produced a shortlist of the projects which best meet the criteria.
Now these projects need your help! From 00.01 (GMT / CET+1) on 8th October to 12.00 noon (GMT/CET+1) on 22nd October, MountainBlog gives the possibility to read the details of the shortlisted 4 projects. Please, take a minute to read though them, choose your favourite and click to vote for it – it is that simple! The project with the most votes will get funding to carry out their work so your vote really can make a difference.
What are you waiting for: help the environment, go on www.mountainBlog.it and vote now!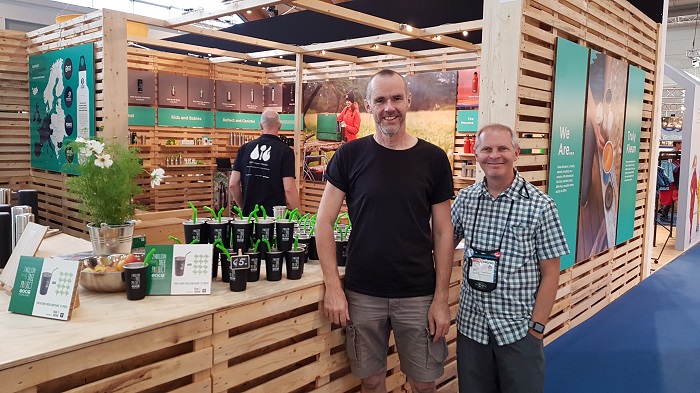 Following a successful 4 days at the show, the European Outdoor Conservation Association (EOCA) is delighted to announce having raised over €25,000 for conservation and gained 3 new members.
Amidst the flurry of activity that saw the staging of the 25th OutDoor show in Friedrichshafen last month, there were fundraisers, cocktails, sandals, press conferences and tree celebrations making it one of the most successful ever for the conservation charity.
In addition to their popular sandal sale during the show, KEEN further supported their Banda Aceh Mangrove planting project through an innovative donation wall on their stand. Guests to their legendary KEENFEST BBQ were invited to purchase branded reusable cups, which not only saved waste and entitled the holder to free drinks all night, but also raised €1500 for the conservation project, bringing the total raised at the show for this long term partner of KEEN to a fantastic €5000.
Klean Kanteen sold special edition steel pints with straws and raised €1600 for EOCA's 2 Million Tree project – contributing another 4000 trees. Bergans of Norway's ReDesign project made new products from old on their stand and raised €424 which equated to 1060 trees and The North Face raised €386 with their ReMade project, equating to a further 965 trees. Gregory Packs ran an impromptu collection during their Happy Hour collecting €202 and Ternua designed a roll away pack to raise money for EOCA, selling out on the first day of the show and raising €750 to fund nearly 1900 new trees.
Not only this, but since the show closed it doors, three new members have signed up to EOCA: UK Tree Tent producer Tentsile, Taiwanese high-tech, functional textile manufacturer SINGTEX and Polish down-insulated gear manufacturer PAJAK.
Finally, the show was one of celebration as the Association announced it had reached – and surpassed – its target of planting 2 million trees to commemorate having raised €2 million in 10 years. Leaving a solid and lasting legacy from the European outdoor industry, the total stands at 2,081,276 trees, with the charity having now funded the planting of 2,668,722 trees since it started in 2006!
Joint General Manager Tanya Bascombe said, "The OutDoor show this year was one of celebration and excitement. A huge amount of money has been raised by and on behalf of EOCA, thanks to our generous members; we have welcomed new companies to the Association and all our members are proving that the industry, by working together, is having a very real and positive impact on our wild spaces'.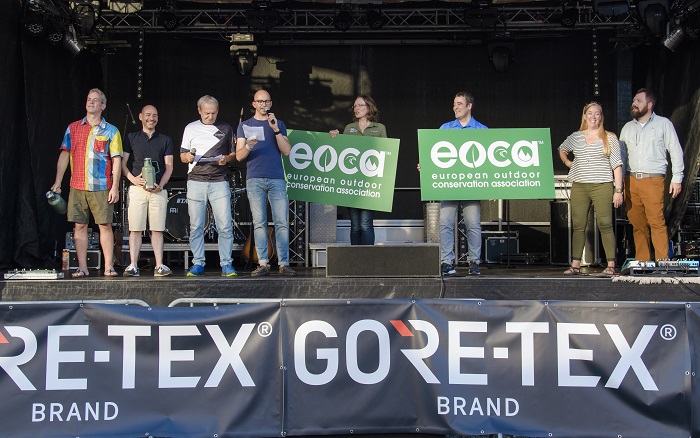 Every year, the European Outdoor Conservation Association (EOCA) gives the 'Conservation Champion' award to members that have 'gone the extra mile' to support conservation. The award recognises members that have taken the initiative to raise extra money for and awareness of conservation through the Association. EOCA is delighted to name Eagles Nest Outfitters (ENO) and Stanley – a PMI brand, as its Conservation Champions for 2018.
ENO approached EOCA soon after joining the Association with an ambitious plan to become the first member to custom design an EOCA-specific product to be sold at retail. The resulting stunning hammock in EOCA's colours was launched during the conservation fundraiser at OutDoor 2017 and has since been sold at retail across Europe. A percentage of the sale of each hammock is coming to EOCA to be spent on conservation projects around the world.
Stanley has consistently been an active and innovative supporter of EOCA. For the past 3 years, Stanley, in partnership with EOCA, has prepared and donated many hundreds of customised products in order to support raising funds for conservation and conveying EOCA's mission. These iconic Stanley insulated mugs and bottles have featured the EOCA logo or specific EOCA project logos and have been sold at the OutDoor and ISPO shows. These high quality and attractive
products have been hugely popular and their sale has funded the planting of many thousands of trees as well as supporting other conservation activities.
Catherine Savidge, Joint General Manager of EOCA said, "the Conservation Champion Award is about recognising member companies large and small, who benefit conservation through EOCA with creative and forward thinking initiatives. We are proud to work with these two companies, who have both successfully raised awareness of EOCA and additional funds for conservation through their passion and responsibility for the great outdoors. The two companies were officially announced and presented with their certificates on the main stage of the OutDoor party in Friedrichshafen."
INFO: EOCA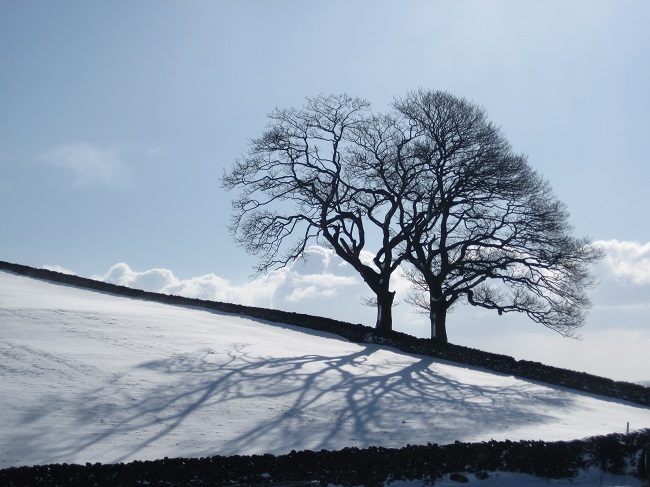 TARGET REACHED!!! EOCA Members have successfully planted 2 million trees in 2 years, benefitting wildlife, local communities, outdoor enthusiasts and leaving a long and lasting legacy! Celebrating this fundraising for further conservation and the launch of its 100th project are all part of the European Outdoor Conservation Association (EOCA)'s plans at OutDoor in Friedrichshafen at the weekend. (more…)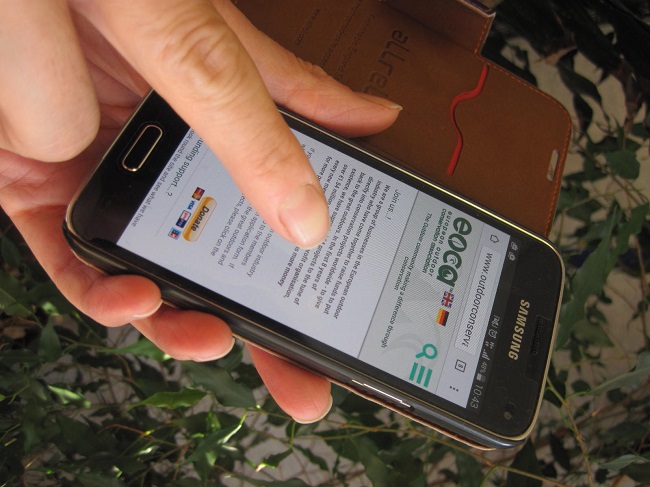 The next European Outdoor Conservation Association (EOCA) public conservation vote has just gone live and voting has started in earnest! Anyone with an interest in conserving threatened wild spaces, species and habitats is being asked to go online and have their say as to which of the proposed nature conservation projects should receive funding of up to €30,000.
The ever popular spring vote, which has taken place each year for the last 8 years, asks the public to help EOCA choose projects from three approved shortlists. The project in each category (Mountain, Forest and Water) with the most votes will each gain funding of up to €30,000. Media partners Alpin and The Great Outdoors are supporting the Mountain category highlighting the projects in their magazines and online during the vote itself.
Joint General Manager Tanya Bascombe explained the importance of the process. "As well as raising awareness of what the European outdoor industry and EOCA's member companies are doing to conserve and protect wild spaces, the voting process is a hugely beneficial opportunity for all of the conservation organisations involved. They are on an international stage, raising awareness of important conservation issues and gaining new support for their work along the way. This is about the European outdoor industry giving back – conserving the great outdoors and its various habitats and species which the industry and its customers are so passionate about".
The public vote has attracted huge interest internationally over the years, with national radio stations, newspapers, politicians, celebrities and many people on social media all getting involved in encouraging people to join in. The coverage acheived is staggering, with over 60 million people reached in the spring of 2017 (statistic from Outdoor Bloggers Network) making the process a valuable tool in raising awareness of critical conservation issues around the world. In eleven years, EOCA has given over €2.3 million to conservation projects around the world, some chosen through the public vote, and others by the association's members.
Tanya added,"This is always an incredibly exciting time of year for us and for the projects involved. Thousands of people get involved to have their say on which of these vital projects should be supported by EOCA in the coming year. Each project has already undergone a rigorous assessment, which has then been reviewed by a panel of scientific advisors, before getting on to the shortlist, so we would be extremely happy to fund any one of those taking part."
Voting in each of the three categories is now open and will close at 12.00 noon GMT on the 23rd March. You can read about all of the projects looking for funding and votes by visiting www.outdoorconservation.eu or www.eoca.de
INFO: EOCA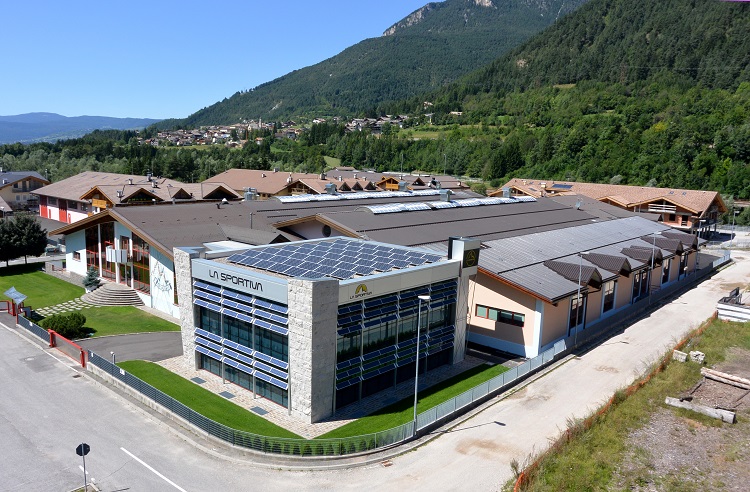 Italian technical footwear, clothing and accessories brand La Sportiva has used its online sales during the recent so-called 'Black Friday' weekend to support nature conservation. By donating 15% of the weekend's income to the European Outdoor Conservation Association (EOCA), La Sportiva has been able to boost the funds available to the Association and give back to the great outdoors.
EOCAwas delighted to be contacted by member brand La Sportiva in the autumn, which wanted to raise extra funds for the Association to spend on conservation as an answer to combat a weekend increasingly used for 'over-indulgence'. The event was promoted in both La Sportiva and EOCA's communications before and during the weekend.
In total, an additional €2000 for the Association was raised and EOCA will put 100% of this money into the conservation projects it supports during 2018. These projects will be chosen by members of the Association and also the public during an annual online vote. EOCA funds conservation projects around the world which conserve threatened landscapes, habitats and species, and which also have a clear link to the outdoor enthusiast. (more…)

This summer and autumn have seen an influx of new members to the European Outdoor Conservation Association (EOCA). From agencies and distributors to drinks and mountaineering guides, the number of companies wanting to get involved in looking after the environment is continuing to rise. (more…)