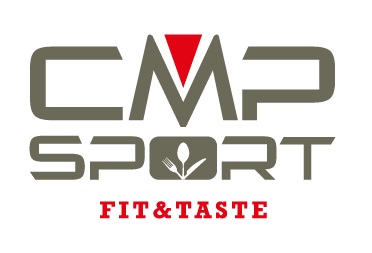 A proper, healthy diet is crucial to improving our wellbeing and sports performance. Now CMP Sport launches a new, original range which combines the Mediterranean diet with the sportsperson's ideal diet and research into wellbeing for the best performances.
The range is based on wholemeal cereals, vegetables and extra-virgin oils – three solid cornerstones of the Mediterranean diet's food pyramid, recently included on UNESCO's Representative List of the Intangible Cultural Heritage of Humanity because of its health-related benefits. All the products in the range will be available in selected sportswear and sports equipment stores. The first concessions will be in Germany followed by other European countries. The key products are the organic penne and trivelline made from emmer, lentils and quinoa, which are all high-protein, fibre-rich flours with antioxidant properties. They also have a low glycemic index compared to durum wheat pasta, though the pasta looks the same. These two specialities were developed in association with Mulino e Pastificio Sgambaro, an Italian company which has, through three generations, pursued a mission of organic products and environmental sustainability.
Sgambaro is the first company to have certified a pack of pasta "from the field" and obtained the right to the wording "100% Grano Duro Italiano / 100% Italian Durum Wheat". CMP Sport penne and trivelline deserve to be dressed with sauces made according to traditional Italian cooking methods in order to respect the raw ingredients' quality and properties. Raw  ingredients such as the Italian tomato, the mainstay of many classic recipes or combined with other ingredients to create deliciously tempting dishes. The sauces are all made by La Madre Terra, a well-known brand of La Fraternità Onlus co-operative that has been on the market for 30 years and is known for its high-quality organic products.
La Madre Terra also selected the extra-virgin olive oil and flavoured extra-virgin olive oil condiments made by cold maceration. Penne and trivelline, sauces and oils: wholesome Italian products and the energy of nature join forces to create the ideal diet for sportspeople. It is no coincidence that a prestigious ambassador supports this project. Marco Olmo is one of the highest-winning Italian runners, he has won the Ultra-Trail du Mont-Blanc® twice and is also a two-times world champion, on the threshold of his first sixty years. His engagement with the Mediterranean diet and CMP Sport products is an informed suggestion for those who seek to feed their passion and their body in a healthy, balanced way.
INFO: CMP