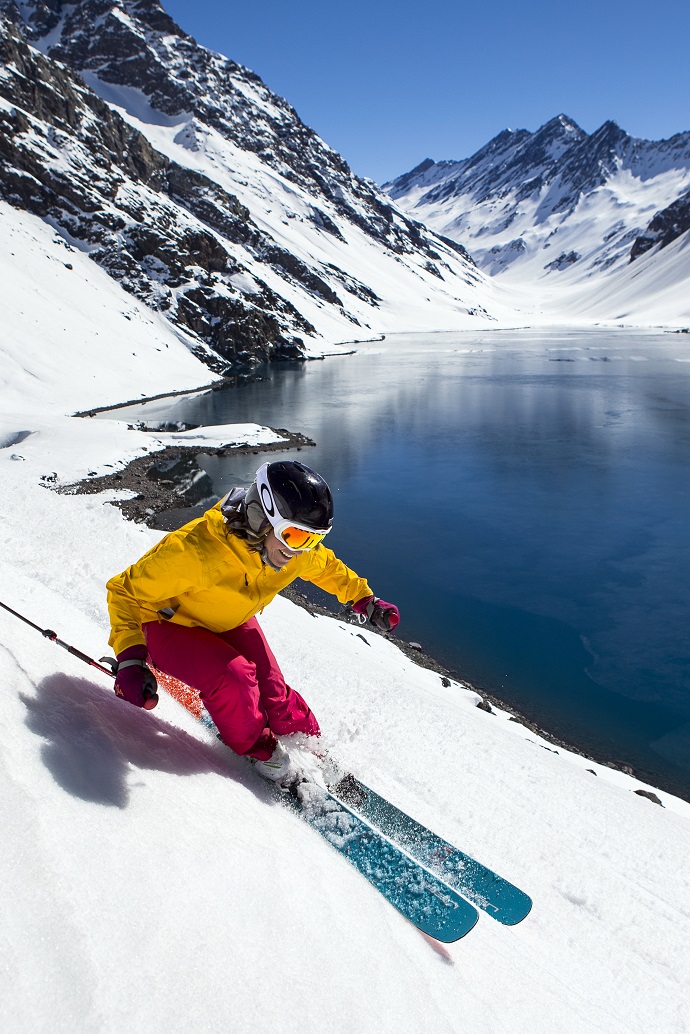 Elan Skis, handcrafted skis 100% made in the Alps for over 70 years, continues to earn praise for the design and performance of the Big Mountain Ripstick series. Heading into 2017/18, Elan will introduce three new skis to the award-winning collection including: the Men's Ripstick 86, Women's Ripstick 86 and Ripstick 102.
The feature-loaded, cutting-edge technology found in the Ripsticks reflect Elan's seven-decade legacy of innovation excellence and dedication to elevating the experience of skiing, by creating skis that are lighter, stronger and smoother.
The Ripsticks' TNT Technology blends the precision characteristics of all-mountain skis with a big-mountain construction. By adopting the all-mountain Amphibio profile, the Ripsticks' have a dedicated left and right ski design with a cambered inside edge for grip and stability while the rockered outside edge provides quick turn initiation and smooth transitions. Elan applies the Amphibio profile on a wider platform to host a construction featuring a Tubelight wood core, where two carbon tubes are routed along the skis' perimeter and Vapor Tips, lightweight composite material inserted into the tip and tail of the ski.
The integrated technology and construction makes the skis noticeably lighter by reducing unnecessary weight but with the strategic design and placement of materials, the skis behold a pre-loaded power unleashed by the energy of the skier through every turn.
For 2017/18, three new Ripstick models will compliment the current Men's Ripstick 116, 106, 96 and Women's Ripstick 94. New models include:
Men's Ripstick 86:
Geometry:

128/88/108

Lengths (Radius):

168cm (16.2M), 176cm (17.6M), 184cm (9.2M)
Women's Ripstick 86:
Geometry:

123/86/112

Lengths (Radius):

142cm (11.5M), 150cm (12.9M), 158cm (15M), 166cm (16.2), 174cm (17.6)
Women's Ripstick 102:
Geometry:

136/102/115

Lengths (Radius):

156cm (15M), 163cm (15.8M), 170cm (17M), 177cm (18.1)
For more information about the Elan Ripstick ski construction visit: http://ripstick.elanskis.com
INFO: ELAN