Elan Skis handcrafting 100% manufactured skis in the Alps for over 70 years, understands the high demands of a backcountry tour adventure, where weight and performance are equally important. The all-new Elan Ibex ski collection is designed to achieve both demands without compromise.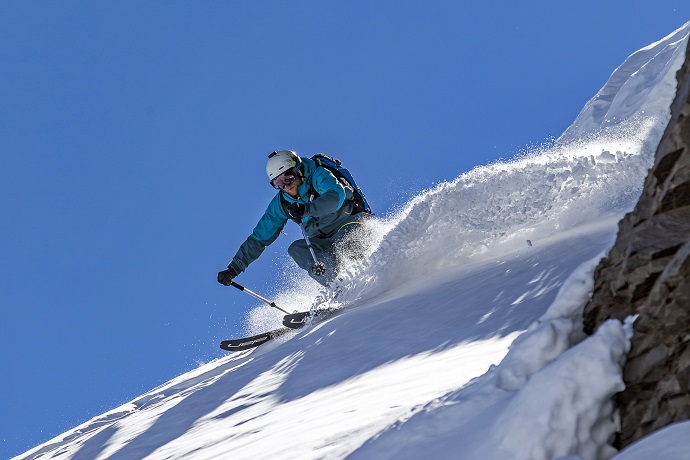 Five new models complete the Ibex collection and all range in the mid-fat category from 84mm to 94mm underfoot, wide enough to maximize the downhill performance, but also minimize the uphill weight. Each model features Elan's Bridge Technology, which creates a unique 3D shape for torsional stability and naturally sheds snow to keep the uphill carry light. The 3D shape is produced by a thin Tubelight core, two carbon tubes are routed along the skis' perimeter, topped with an AluPlate for screw retention in the mid-body and lightweight Vapor Tip inserted in the forebody for reduced weight and vibrations, creating a strong, light and smooth performance.
The Ibex 84XTL and Ibex 94XTL boasts a lighter construction by reducing the weight of the core with a Carbon Power Shell, a tip to tail carbon layer. Opposed to applying carbon on a flat ski, the Carbon Power Shell applied on the 3D shape of the Ibex chassis enhances carbon's natural strength for an overall lighter and stronger ski.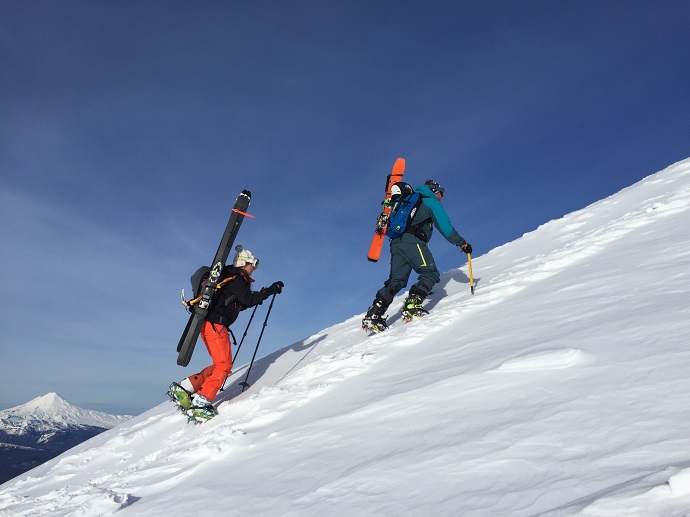 The five new models include:
Ibex 94 Carbon XLT, Ibex 94 Carbon
Geometry:

130/94/111

Length cm (Radius M):

163 (19.9), 170(20.1), 177 (21.2), 184 (22.7)

Weight:

Carbon XLT

:

1150g @163cm/ Carbon: 1350g @163cm
Ibex 84 Carbon XLT, Ibex 84 Carbon and Ibex 84
Geometry:

118/84/103

Length cm (Radius M):

156 (16.5), 163 (17.5), 170 (18.5), 177 (19.5)

Weight:

Carbon XLT:

1,000g @ 163cm/ Carbon: 1,200g @163cm/ Ibex 84: 1,290g @163cm.
INFO: ELAN