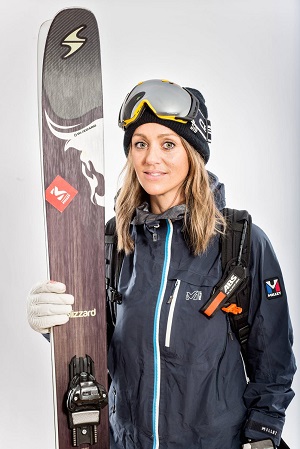 The Kings of freeride competitions are now with Tecnica – Blizzard. After the successful partnership with Loic Collomb – Patton, who last year won for the second time the belt of the Swatch Freeride World Tour Champion, the Italian team welcomes another great skier, Eva Walkner, winner of the last two seasons of the female Championship Freeride World Tour.
The 37-years-old Austrian athlete has already lived three lives: she started skiing when only three-years-old and was a very young member of Team Austria; she abandoned that track when she was only 23 due to an injury, and became a sport journalist, learning to tell and convey all the emotions of this sport; in 2010 she discovered freeride and it was love at first sight, with a podium in her first official race.
Walkner is already training for next season, that will start on the peaks of Mont Blanc, in Chamonix, the 27th of January 2017. It will be important for her to develop the right feeling with our new materials.
"It is an honor for Tecnica Group to welcome a champion like Eva" says Stefano Trentin, Tecnica-Blizzard Brand Manager. "Not only she has got a huge talent in skiing, but she also has great knowledge and skills in the development of sport equipment, and she knows all the technical details that you need in order to get the best performance from your skis.
She's going to have an important role during the development of our products, helping us to achieve great results together and to transfer the solutions designed for professionals also to ski enthusiasts.
Moreover, for the upcoming 2017/18 season we are launching an ambitious project aimed at women, increasingly protagonists of this sport: Eva Walkner will help us to create skis and boots that allow users to experience extraordinary emotions, combining high performance, sense of freedom and extreme safety ".
INFO: TECNICA