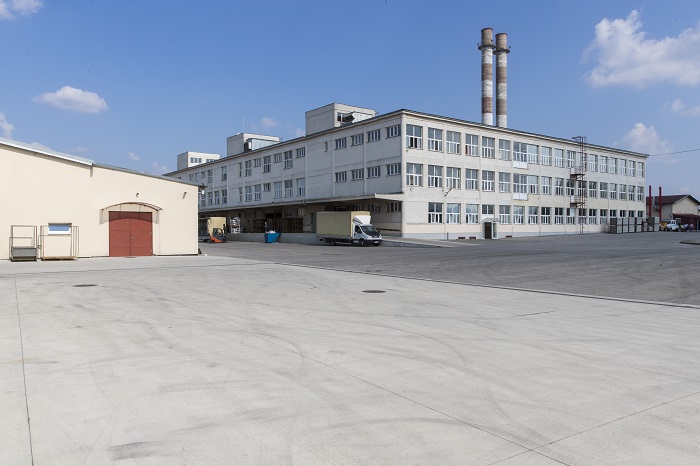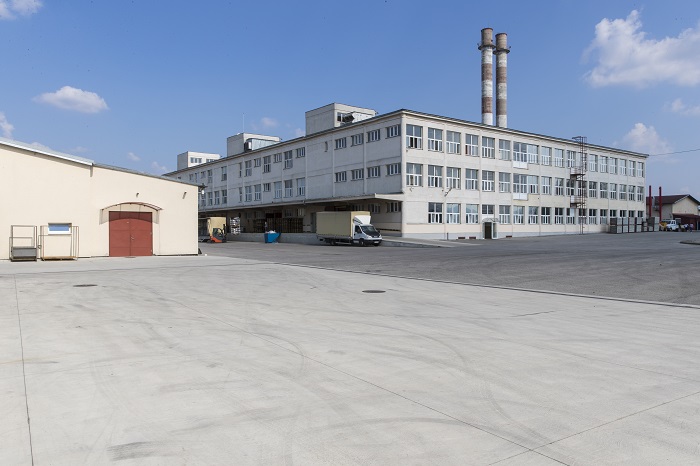 1st July 2019 was a decisive day for LOWA and its brand history. Because it was on this day that the company acquired its long-time production partner Riko Sport. With that, it gained its own primary production facility in Slovakia under its umbrella. A big step for the Jetzendorf-based company. With this, its employee numbers grew from about 250 at its headquarters to more than 2,250 globally.
Italian footwear specialist Riko Sport S.r.l manufactures approximately 12,000 pairs of LOWA shoes daily in its production facilities in Slovakia (RIALTO s.r.o). LOWA and Riko Sport share a long term partnership. The footwear specialist has been making LOWA shoes since 1992. For LOWA, the acquisition of the production facilities is of course an important step, and a fundamental building block as a part of its long-term sustainable company strategy. That is because LOWA has specifically focussed in its production on "Made in Europe" to ensure top quality, fair working conditions and shorter transport distances.
"RIKO SPORT HAS MANUFACTURED THE MAJORITY OF OUR FOOTWEAR FOR YEARS. WITH THIS INTEGRATION OF RIKO SPORT INTO THE LOWA GROUP, IT WILL BE POSSIBLE IN THE FUTURE TO WORK EVEN MORE CLOSELY TOGETHER."
Alexander Nicolai, CEO of LOWA Sportschuhe GmbH
MADE IN EUROPE: BETTER CONTROL, HIGHER QUALITY, INCREASED SUSTAINABILITY
Guaranteeing high product quality is of course the highest demand of the LOWA brand. With production in Europe, this can be guaranteed in every single step of production. With the primary production location belonging to the LOWA Group, the company now has oversight over the entire value chain. It can now directly influence vendors, material suppliers and the complete process of production. Furthermore, the technology expertise and production processes also now remain in the companies hands. With its proximity to headquarters in Jetzendorf, a powerful exchange can take place, and the barriers of "two companies" are now no longer an issue with the acquisition. With this, it is possible to work together on mutual solutions. The key point is however clearly this: the clear commitment of the brand to "Made in Europe". With the acquisition of a production location, the company has firmly buttressed its sustainability strategies. Since the company's major markets are also in Europe, this means shorter transport distances and, with that, fewer emissions.
ABOUT RIKO SPORT: the company Riko Sport S.r.l has its administrative headquarters in Caselle di Altivole in the Italian region of Treviso. There, one also finds a small prototype production facility. The main production location for footwear manufacturing is in Slovakia in the city of Bošany, where it does business as RIALTO s.r.o. This facility is approximately 680 kilometres away from LOWA headquarters in Jetzendorf in Bavaria. For the last 27 years, direct injection-moulded LOWA footwear in the categories All Terrain Classic, All Terrain Sport, Everyday and Kids, as well as Cold Weather Boots and Professional Footwear have been made here.
The RIALTO company is the second-largest footwear manufacturing facility in Slovakia. In the region around Bošany, shoemaking has a long heritage. An old company property was purchased in 1999 from the then-owners and a modern factory was built. The community of Bošany is situated in the Danube foothills in northwestern Slovakia and has approximately 5,000 residents. RIALTO is one of the largest employer in the region. For the employees, health insurance and social welfare benefits are simply a given just as are extra wages for shift work and night shifts. One special feature is that the company finances 13 bus lines and employees can use them at no charge.
THIS IS WHAT "MADE IN EUROPE" LOOKS LIKE FOR LOWA: LOWA manufactures its footwear in three primary production facilities. These are located in Germany, Italy and Slovakia. The production facilities in Germany and Slovakia are wholly owned subsidiaries. A large part of footwear uppers are produced in Croatia, and Bosnia and Herzegovina. These are then shipped to the production facilities in Germany, Italy and Slovakia where they are assembled with the soles.
INFO: LOWA