The skiing season in the Dolomites' and Italy's best skiing area, crowned as such on numerous occasions, starts on 5 December and ends at Easter on 14 April 2020.
Pleasant hills as well as steep slopes, including the ones featured during the World Cup, pepper the landscape of the skiing carousel, where skiers start whizzing down the slopes from 5 December. In the Val Gardena/Alpe di Siusi skiing area, which includes the Sellaronda, more than 500 perfectly groomed kilometres of slopes await passionate skiers.
The region in and around Val Gardena counts some famous slopes among the ones found in its network: take the worldfamous Sellaronda for example, a 40-kilometer ski excursion around the Sella massif, which leads through four Ladin valleys and three Italian regions, attracts numerous visitors. It offers unlimited skiing and snowboarding fun for all levels, always against the backdrop of stunning views over the Dolomites; moreover, it's connected to the world's largest ski carousel via the Dolomiti Superski lift network.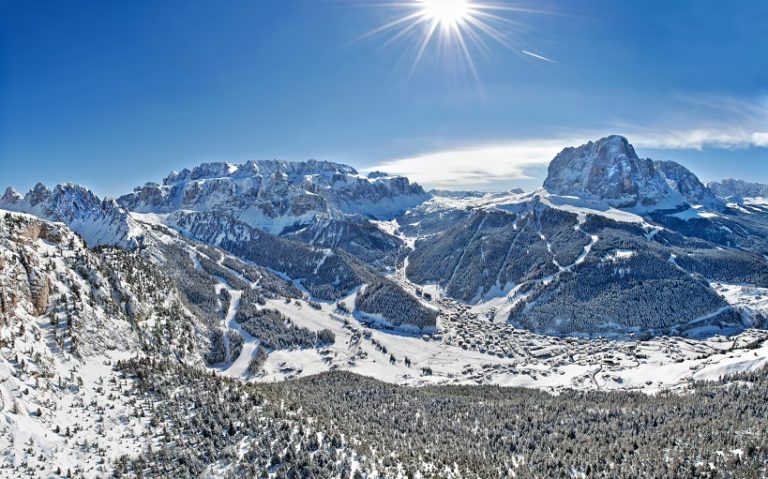 The Saslong, on the other hand, is an alpine slope legend: what with its 3.4 kilometres and 839 metres of elevation gain, it turns into the venue of one of the most important downhill races in the international Ski World Cup circus shortly before Christmas every year. But the view of the Passo Sella is also a breathtaking one: nestled between the Sella massif in the south with its bizarre rock faces and the Cir peaks in the north, you can enjoy the fantastic view of the valley and the Sassolungo on the other side of the valley.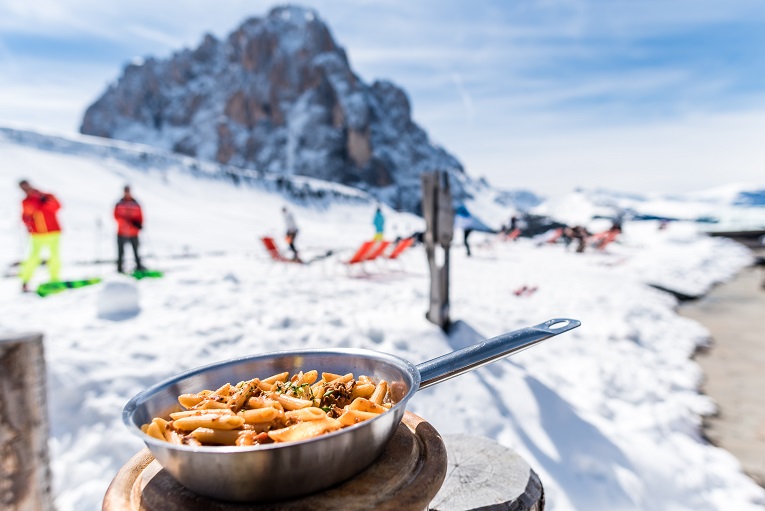 Whoever wants to combine winter sports with pleasant skiing sessions and physical well-being can do so in the Col Raiser/Seceda area featuring spacious and wide slopes. There are a good 16 mountain huts – out of 65 in the whole Val Gardena skiing area, which will charm skiers with their traditional character and cosy interiors – tourists can stop at to enjoy culinary delicacies and for a bit of a break out on the sunny terraces. What better complement than traditional South Tyrolean specialities such as Schlutzkrapfen, a range of different dumplings and sensationally good cheese as well as delicious desserts. You won't find any fast food here!
You can easily plan your winter holiday in Val Gardena at www.valgardena.it – see you on the slopes!
INFO: Val Gardena