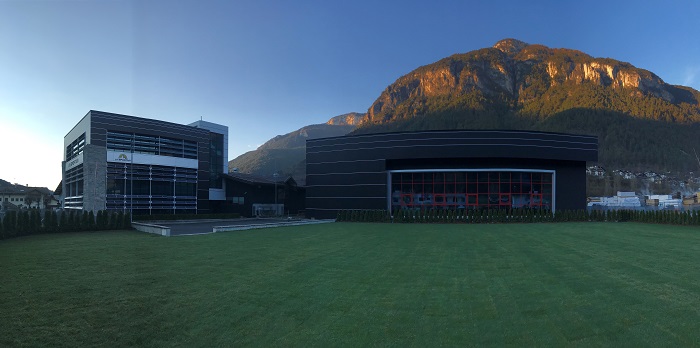 For the second year in a row, Italian technical footwear, clothing and accessories brand La Sportiva has used its sales during the 'Black Friday' weekend to support nature conservation. By donating 20% of the weekend's income to the European Outdoor Conservation Association (EOCA), La Sportiva has been able to boost the funds available to the Association's conservation projects.
EOCA was delighted when its member La Sportiva took the initiative to raise extra funds for the Association to spend on conservation during 2017 and then again this year. The event was promoted in both La Sportiva and EOCA's communications before and during the weekend. In total, a donation of €3400 for the Association was raised through La Sportiva's Black Friday sales, 100% of which the Association will put into the conservation projects it supports during
2019. These projects will be chosen by members of the Association and also the public during two online votes. EOCA funds conservation projects around the world which conserve threatened landscapes, habitats and species, and which also have a clear link to the outdoor enthusiast.
Catherine Savidge, Joint General Manager of EOCA said "Once again, we are extremely grateful to the team at La Sportiva. They are a supportive member of EOCA, always looking for fresh ways to make a difference to the important outdoor habitats of the world. We very much look forward to committing the funds to worthwhile projects next year."
"As a brand born and operating in the mountains for 90 years, La Sportiva pays careful attention to environmental and climate issues" says Francesco Trenti, La Sportiva E-commerce Manager. "Just a few weeks ago, our valley was extremely damaged by a storm and many trees were lost. We are aware of how global warming is changing landscapes and it is our responsibility to inform and involve our fans and clients to take action. Since we have been a partner of EOCA for many
years and believe in the projects they support, for the second year in a row, we decided to devolve part of the income of Black Friday to the Association. What a perfect occasion to spread the message and make customers more responsible. I really hope, in the near future, to see more companies active on this topic and protecting the most precious thing we have and belong to: planet earth".
INFO: La Sportiva