At the forefront of research into innovative solutions for the footwear industry, the MichelinTechnical Soles business makes its debut in the indoor sector with a product that will meet the needs of athletes seeking maximum agility and freedom of movement even on gym floors and in boxing rings.

The historic Everlast brand chose to rely on Michelin's know-how in ground contact to create a new line of lightweight and high-performance boxing shoes equipped with Michelin Knock-Out soles. The new PIVT & ELITE boxing shoes are a performance footwear collection that offers constant stability and control without compromising speed and mobility.
Understanding a boxer's need for quality footwear and shoes designed for the freedom of movement in the ring lead Everlast, the NYC based manufacturer of boxing, MMA and fitness equipment, to turn to Michelin's team of technicians to create PIVT low top boxing shoes & ELITE high top boxing shoes, the latest addition to their line of performance footwear.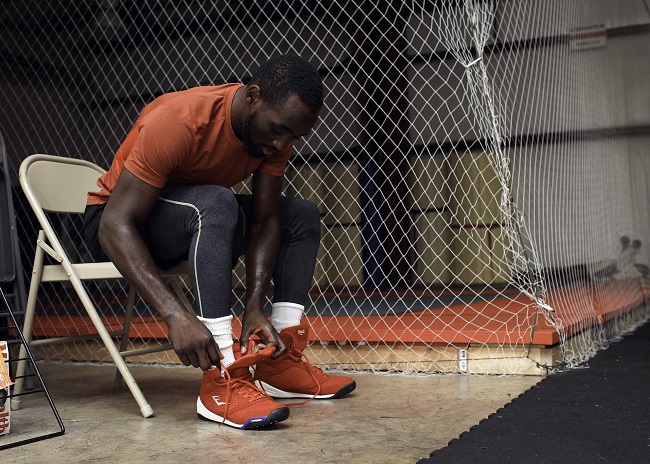 Everlast 's PIVT and Elite Boxing Shoes are designed for optimal performance, ensuring responsiveness, comfort and durability.
Both shoes are constructed with the innovative Michelin Knock-out sole, specifically engineered for peak performance in boxing and related activities. The sole is inspired by the Michelin Pilot Road 4 tyre for street bikes, designed to deliver outstanding performance in wet conditions, especially fast breaking. With optimal ground adherence and a high resistance to wear, the sole features circular-shaped lugs and grooves to support the typical explosive side-to-side movement of a boxer.
An Indoor Compound gives the shoe's sole a flat and uniform surface ensuring maximum grip and prevents the foot from slipping during sudden change of direction. PIVT & ELITE Boxing shoes have a versatile design that allows athletes to move seamlessly from gym to ring while remaining efficient both in training and competition. Extremely lightweight and comfortable, the shoes combines speed, comfort and durability, and worn by Heavyweight World Champion Deontay Wilder, the current #1 pound for pound fighter in the world Terence Crawford, and professional boxers Willie Monroe Jr, Leo Santa Cruz, and Bryant Jennings. The strap placed strategically in the ankle area gives further support to the foot required when throwing a punch. The combination of a lightweight and comfortable upper with a durable and high-quality sole, PIVT & ELITE boxing shoes are also suitable for boxing activities and indoor fitness disciplines.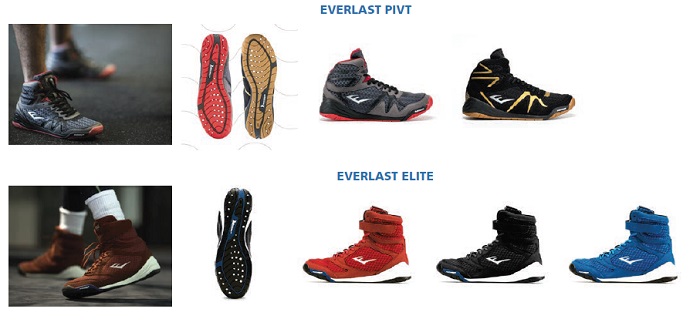 INFO: Michelin