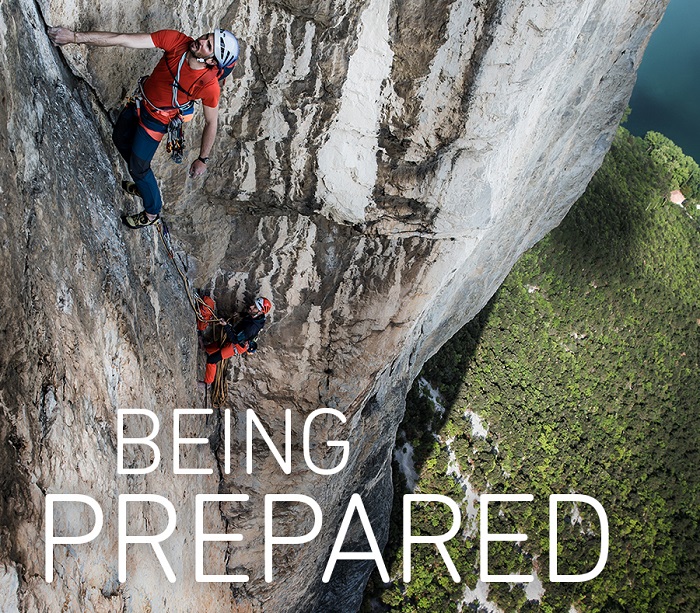 In the Alpine Summer Courses, participants learn alpine climbing from scratch from professional mountain guides: from tour planning to knots and securing techniques, right through to belaying and abseiling. Ortovox Cooperates with around 30 international mountaineering schools, offering climbing courses in the German Alps, Austria, Switzerland and Italy.
With its winter avalanche courses, the Safety Academy has been regarded as the world's largest avalanche prevention training initiative for many years. Since 2016 the Ortovox Alpine Summer Courses offer training for Alpine multi-rope tours. Whereas the content of the BASIC course will concentrate on safety and skills for a first independent tour, the advanced course will go into more complex tours and the use of mobile securing equipment.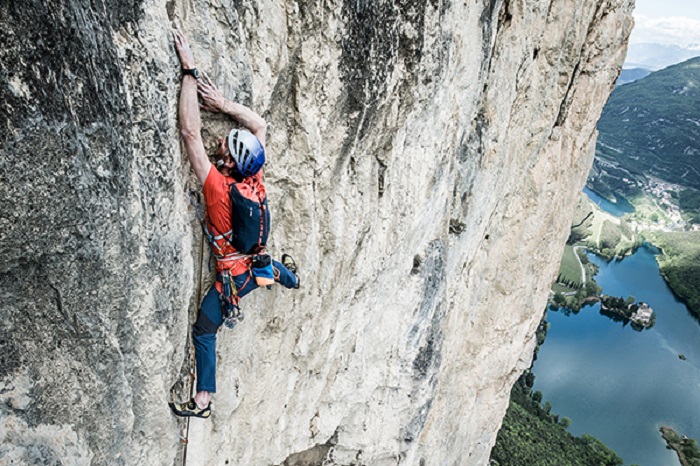 COURSES FOR EVERY LEVEL
The climbing courses are offered in two modules:
Safety Academy Alpine safety academy alpine climbing basic
Teaching of technical basics for climbing on well-secured multi-rope routes:
• TOUR PLANNING
• MATERIALS
• KNOTS
• BELAYING
• SECURING TECHNIQUES
Safety Academy Alpine Climbing Advanced
Preparation for alpine routes with moderate safeguards:
• ADVANCED MATERIALS
• ADVANCED KNOTTING TECHNIQUES
• COMPLEX BELAYING
• USE OF CAMMING DEVICES
• VARIOUS SECURING TECHNIQUES
• ABSEILING.
Ortovox Safety Academy Standards at a Glance
• STATE-CERTIFIED MOUNTAIN AND SKI GUIDES
• SELECT ED BASES
• LATEST EQUIPMENT
• MODERN TRAINING MATERIALS
• SMALL GROUP SIZES
ORTOVOX – THE VOICE OF THE MOUNTAINS
Since the company was founded in 1980 in the south of Munich, Ortovox has stood for the highest possible protection during alpine activities. As pioneers in the avalanche safety field, we have played a key role in the development of mountain emergency equipment. Innovations such as the double-frequency avalanche transcei – ver or Smart Antenna Technology, but also targeted training measures continue to be valuable contributions to making mountain sports that bit safer and to saving lives. Since 1988, mountain sports apparel made out of and with wool has enhanced the Ortovox product range. The wool experts have developed a wear comfort system from the first to the third layer that offers the highest functionality, protection and comfort on the mountain through an intelligent combination of the natural material with other innovative fibers.

Ortovox sees itself as both a winter and summer brand. The passion for untouched snow on ski tours or freerides drives the brand in just the same way as do shared experiences when alpine climbing, mountaineering or on alpine tours. All our actions – in the team, with customers, partners and suppliers, outdoors, and in every – day life – are characterized by friendship.