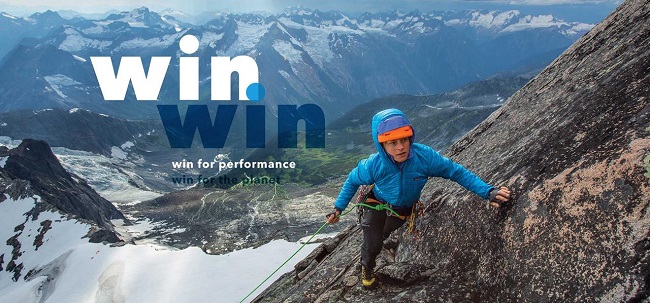 It's not easy to lighten the environmental impact of a trusted technical piece like the Nano Puff® Jacket without sacrificing performance.
That's why Patagonia challenged their partners at PrimaLoft® to develop the new PrimaLoft® Gold Insulation Eco: a 55% recycled polyester insulation with 100% performance.
When companies come together to compound benefits to the environment, everybody wins! "Warm even when wet" is the defining benefit of synthetic insulation. The lightweight, compressible warmth these layers provide make them an excellent insulation choice for missions when wet weather may be a factor.
Other recycled components in the Nano Puff range include 100% recycled polyester fabrics, recycled zippers and recyled labels.
Using PrimaLoft® Gold Insulation Eco in their Nano Puff styles will save more than 2 million plastic bottles from the landfill in the first year alone.
Beginning in 2017, PrimaLoft will replace all of its Gold Insulation, anywhere it's used, with the new 55% recycled Gold Eco.
That's a bold shift that goes well beyond our initial challenge to them, and it could change the future of synthetic insulation for good.
The new Nano Puff collection is a perfect example of Patagonia's committment to their mission statement,
"Build the best product, cause no unnecessary harm and to use business to inspire and implement solutions to the environmental crisis."
INFO: Patagonia