Polartec, the premium producer of innovative and sustainable textile solutions, introduces its Eco-Engineering™ initiative to use recycled and biodegradable materials across its entire product line.
The effort joins other industry leaders and pioneers in sustainable textiles: Unifi and Intrinsic Advanced Materials. The collaboration combines a revolutionary CiCLO® technology with Unifi's innovative yarn products to promote biodegradation of polyester and nylon, as well as applications in polyurethane, in sea water and landfill conditions. The goal is to create the world's first fully recycled and biodegradable fleeces and breathable waterproof membranes, as well as other knits and insulation fills.
"By collaborating with the best in the business, Polartec is committing to the pursuit of a future where everything is eco-engineered to use recycled inputs and to be biodegradable," says Gary Smith, Polartec CEO. "This is the culmination of over 25 years of Polartec investment and innovation."
Polartec created the very first performance fabrics made from post-consumer recycled plastics in 1993, and began collaborating with Unifi in 2006.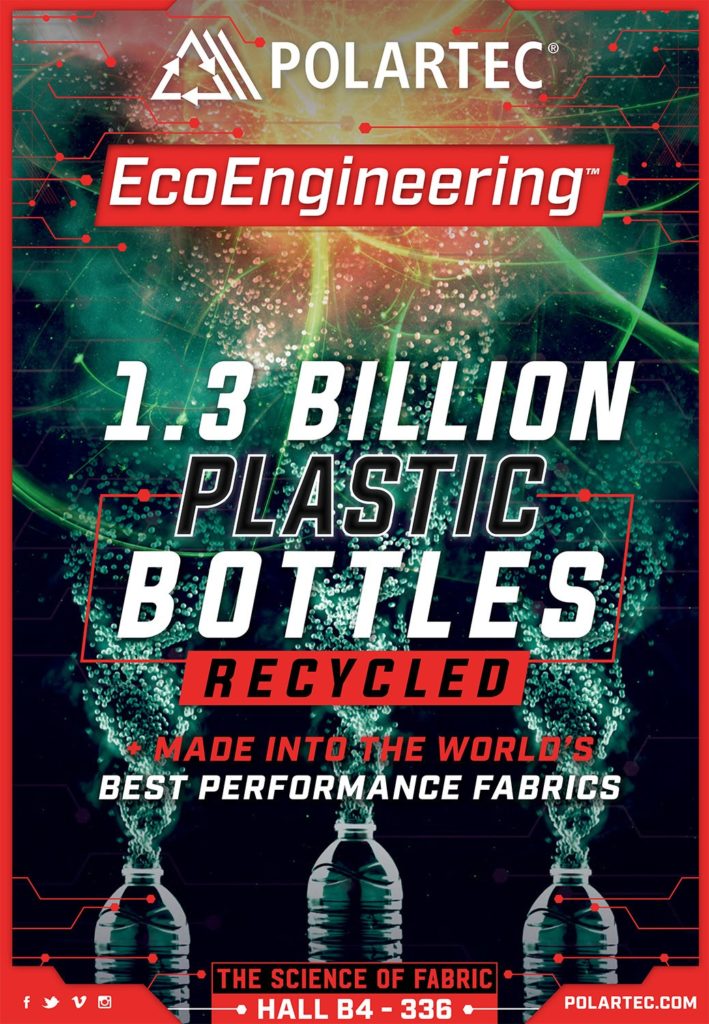 "We are proud to be a part of progressive collaborations that seek to find solutions, through textile innovation, for some of the world's most significant challenges," says Kevin Hall, Unifi CEO. "By working with leaders from our industry, we strive to create innovative products that are synergistic with key technologies like recycling. We look forward to this journey towards developing biodegradable materials and for more industry partners to join the sustainable pathway."
"After years of R&D to create a solution for biodegradability, we're thrilled to partner with the inventor of technical fleece and leader in performance knits to bring CiCLO to market as part of Polartec Eco-Engineering," says Andrea Ferris, Intrinsic Advanced Materials CEO.
The collaboration is an extension of Polartec Eco-Engineering™, a process that deploys recycled inputs, advanced production techniques, logistical efficiency, and rigorous testing and certifications to create an unrivaled innovation pipeline devoted to producing sustainable fabrics with elite performance characteristics. This includes OEKO-TEX® and bluesign® certifications across all Polartec facilities worldwide. The Polartec Eco-Engineering™ effort seeks to set a new, higher 'triple bottom line' standard for the textile industry: fully recycled inputs, fully recyclable fabrics, and complete biodegradability.
INFO: Polartec