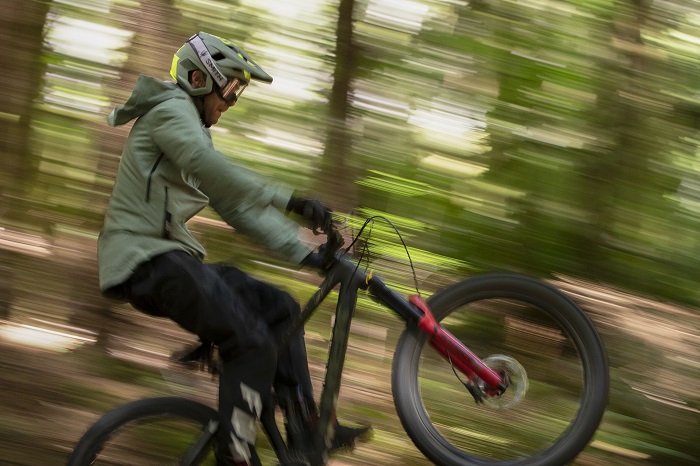 Polartec, pioneering fabric developer, announces a special collaboration with Fox Racing, the global leader in motocross and mountain biking protective gear and apparel, to create a collection that embodies the slogan: Any rider. Any trail. Any mountain.
Strategically partnering with iconic material brand, Polartec, Fox created the most functional, performance-focused, mountain bike apparel line ever offered. The completely updated all-weather collection features systems designed not as individual items, but as pieces of a larger strategy to allow riders to create the perfect kit, working individually, but also integrating with other Fox products to solve any riding need.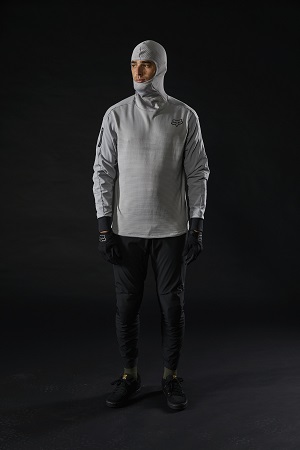 Incorporating all categories of apparel and protection, the 2020 Fox Mountain Bike collection expands Polartec product collaboration on hot weather cooling technologies and cold weather temperature regulation to now offer unprecedented breathable waterproof protection. The result is the most complete all-conditions mountain bike gear offering to date.
The All Weather products are the pinnacle of apparel performance design from Fox, and the star is the Flexair NeoShell Jacket, the ultimate combination of weather resistance and breathability found in a mountain bike jacket today. The jacket uses Polartec NeoShell, the world's most breathable waterproof fabric technology. It provides the strength and durability of a weather protective fabric, while still allowing for dynamic air exchange and comfortable full range of motion.
For cooler rides, the Defend Thermo Hooded Jersey is an abrasion-resistant thermal layer designed for highly breathable next-to-skin insulation. The secret is Polartec Power Grid, the fleece used in the military's Extended Cold Weather Clothing System (ECWCS), and the same fabric relied upon as a functional tool by alpinists. Its lightweight, warm and compressible grid structure is designed to expertly manage sweat and provide high breathability for riding comfort. The jersey design features a form-fitting hood for added warmth and unencumbered fit, even under a helmet.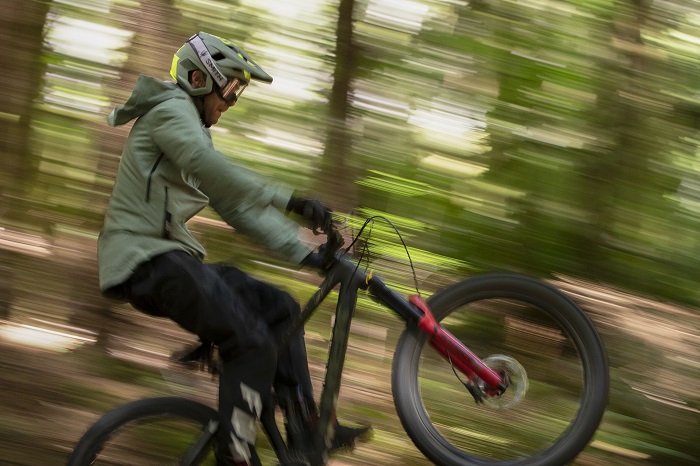 For riding in the coldest conditions, Fox created the Flexair Pro Fire Alpha Jacket and the new matching Flexair Pro Fire Alpha Pant. Maximum climate management via Polartec Alpha Direct insulation combined with four way stretch and a DWR treatment to shed moisture, dirt and debris make these the most versatile and performance focused cold weather pieces in the collection. Originally developed for the U.S. Special Operations Forces, Polartec Alpha insulation provides adaptable breathability that helps eliminate the need of shedding or adding layers while on the move.
INFO: Polartec