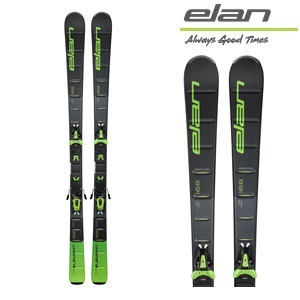 Always in balance always in control
Element skis make good skiers better by providing a stable skiing platform offering a higher degree of forgiveness that brings the skier into a balanced position for an easier and better experience. Element Skis are equipped with Groove tech that ensures balance and control in every turn.
Love at first carve
The Element skis will boost your confidence everyday on snow. They bring harmony to the skiing experience, with a constant source of balance and control to link turns all day long. The Power shell provides stability at speed; making them the perfect choice for skiers of all levels. While the Power shell provides stability, Parabolic rocker makes easy turn initiation, that allows fast progression.
Groove Technology
Ultimate confidence booster while providing balance, control and ease. Always in balance always in control.
Power Shell
Great stability without adding weight to the ski.
Parabolic Rocker
Easy turning, less effort.
CODE: ABLEFL18
PROFILE: Parabolic Rocker
TECHNOLOGY: Groove Technology, Power Shell, Dual Woodcore, Fiberglass
GEOMETRY: 127/76/102
LENGTH RADIUS: 152(12.0), 160(13.5), 168(15.2), 176(16.9)
SYSTEM/PLATE: Light Shift
BINDING: EL 10.0 SHIFT GW B85.