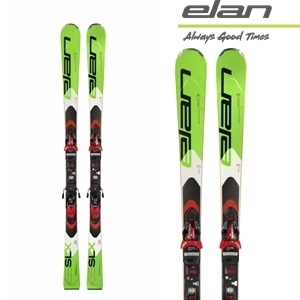 Explode from one quick turn to the next with dynamic abandonment like never before.The SLX Fusion redefines "high energy" as this ski packs a punch from tip to tail. Go fast, keep it tight.
Arrow technology is the utilization of strategically shaped carbon plates and titanium structual layers in the ski that work in harmony to deliver lightning quick response with world class precision and accuracy. A cambered carbon plate is fixed to the ski and acts as a booster that generates power to the tip. An arrow shaped titanium layer gathers and transfers this energy simultaneously that translates into instant superior edge pressure.
For more than 80 years, traditional ski racing has been the pinnacle competition our sport – the true test of skiing skill and the ultimate proving ground for new products and innovations. But as the skiing landscape has evolved over the last decade, new forms of competition have emerged that fly in the face of conventional ski racing and are inspiring a new generation of competitors – a generation of racers that wants to defy conventional wisdom and pioneer new ways of expression and competition. This is skiercross and THIS is the future of Elan racing – time to shft gears!
PROFILE: 

Early Rise Rocker

TECHNOLOGY: 

Arrow Technology, RST Sidewall, Response Frame Woodcore, Dual Ti

GEOMETRY: 

119/68/102, 120/68/103, 121/68/104, 122/69/105

LENGTH RADIUS: 

155(11/10), 160(12/11), 165(14/12), 170(15/13)

SYSTEM/PLATE: 

FUSION + ARROW CARBON PLATE

BINDING: 

ELX 12.0 FUSION BLK/RED.