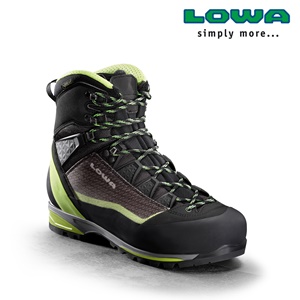 Ideally, an approach shoe should be as light as possible and, at the same time, have the necessary stability to give optimum support at all times on both the ascent and descent. The newly developed APPROACH PRO GTX® LO offers serious peak-baggers a decisive benefit: With better control and increased comfort, you are certain of achieving the highest goals.
You don't really need a heavy outdoor boot with a thick sole for many alpine tours. If you want to conquer alpine terrain, then you'll make
significantly better time along the way with these new approach shoes.
Unnecessary weight over time will give you heavy legs and could even mean in the end you don't have the needed strength for that last push to the summit. Even pro alpinists today rely on athletically functional solutions like the APPROACH PRO GTX® LO to reach the crags without trouble thanks to integrated cushioning in the heel zone. But you won't must make great time on the way up with its rigid insole, the increased performance and better control it offers also makes light work of easy scrambling, too.
This lightweight low-cut fabric shoe snugly envelops the entire foot. And its innovative Double Speedlacing system allows individual adjustments in two different zones simultaneously. Adjust it once, then up you go, all the way to the top at a speedy pace on the especially low-profile sole equipped with grippy Vibram® Megagrip rubber.