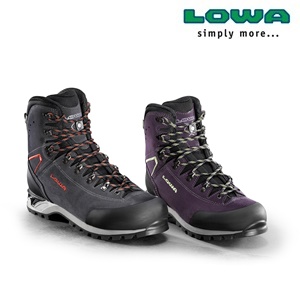 JUST LIKE BACKPACKING – FULL OF SURPRISES
Closer to the country, people, adventures and unforgettable memories.
That is backpacking. Always exciting, always surprising. And often it all somehow turns out much different than you imagined.
So much the better when at least your footwear – like the PREDAZZO GTX® – provides more stability and all of the needed support for those spontaneous challenges.
It is one perfect all-round companion for alpine terrain with its crampon compatibility, versatility and comfort. Whether on roads, on forest and
gravel tracks, or perhaps steep mountain trails, the innovative midsole of EVA and PU cushions every footstep perfectly. And of course the highly functional Vibram® Mulaz Approach Pro outsole ensures the optimum grip even on slippery or wet surfaces. For those times that perhaps a spontaneous alpine tour – literally – gets rained out, the waterproof.
GORE-TEX® lining keeps feet reliably warm and dry. Being a backpacking model, the PREDAZZO GTX® performs superbly on any terrain with its crampon compatibility. Not to mention fitting great too. Made of split leather, the premium upper made from one seamless piece at the foreand midfoot offers nothing short of ideal fit even for longer outings.
As a durable all-rounder, the PREDAZZO GTX® doesn't cut corners in any way as far as quality and performance are concerned, not to mention when it comes to weight either. One pair in UK size 8 weighs in at just 1,420 grams on the scale. That means this versatile hiking boot is indeed the best guarantee that your next backpacking adventure will be – above all else – unforgettable.