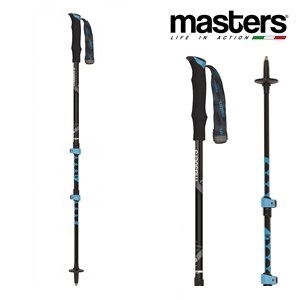 Thought for an expert hiker and a trail-runner that is seeking for a reliable and versatile product. Calu® is the answer to the request of lightness, strength and bending: it is composed by a core of aluminium alloy 7075 and rolled up by the most superb quality of woven carbon: this combination assures safety and high performances over the time.
Shafts: Calu®
Sections: 16/14/12mm diameter
Grip: Palmo handgrip and a light with "silky" touch
Tip: tungsten with screw support (50mm basket can be easily replaced with the 95mm version designed for fresh snow)
Blocking system: Clamper external closing system
Measure: 66cm closed, 135cm maximum extension
Weight: 215 gr./piece.