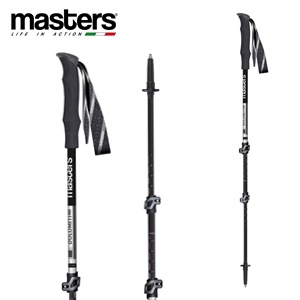 Dolomiti LTD is designed for the average expert and passionate hiker, and it's a stick with great potential.
Made in three sections (ø16-14-12mm) in AluTech 7075 which guarantees an excellent compromise in terms of lightness and resistance, this model mounts the new EVO Strap knob: an automatic adjustment system, faster and more ergonomic, being without the buckle.
The new Wing Lock closure system is easy to use and favours a comfortable and quick adjustment of the stick, as well as the new Tip-Top system of the tungsten support, is ideal for a possible replacement of the wheel: the ø 85mm wheel is provided.
The closed stick measures 57cm and a size range (measurement in use) of 95-125 and has a weight of 234 g / pc.