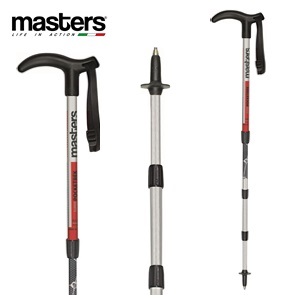 The support of this model can now also be offered to those who need reduced sizes: compared to the Pocketrek model, Super Pocketrek version contains the 75/95 cm extension range and only 43 cm in closed sections!
The AluTech 7075 shafts guarantee maximum weight holding, also thanks to the DuPont® plastic BS system. Sold per piece, this model counts on the tungsten tip for the best grip on any type of terrain and on the Pocket T grip, particularly suitable for "assisted" walking.
The weight of the model piece is 198 grams.