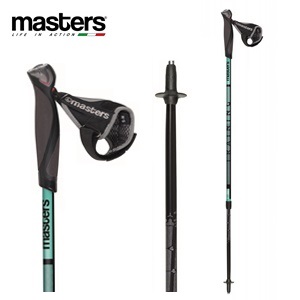 The collection dedicated to Nordic Walking now includes a new device for the telescopic Training model: the grip has been replaced with the Click Foam Essence, a soft PE-enriched grip with EVA foam to make it comfortable and safe, thanks to the the fact that the foam adapts to the shape of the hand and to the force exerted during the grip, ideal for walking in NW technique.
The two sections of this model are in AluTech 7075, internal expansion BS system in DuPont® plastic, Evolution Reflex Click glove and steel tip.
Training model covers the range of measurements 110/135 cm and cluttered 77 cm in closed sections for 212 grams per piece.