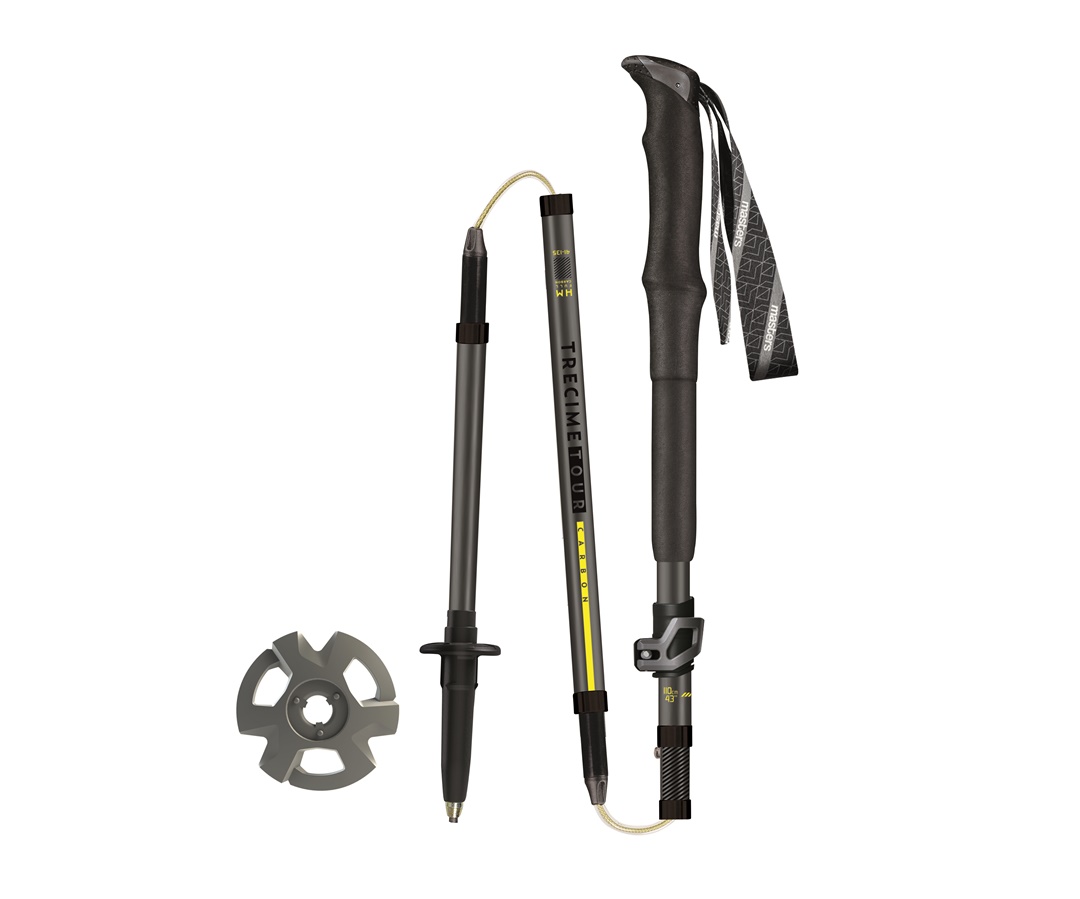 Ultrastrong Foldable Poles
Specially constructed cord poles for expert trekkers and backpackers.
These poles are characterized by an optimum resistance to high loads thanks to tubes with enhanced diameter.
FEATURES:
Realized in Carbon fiber 100% HM, in 5 sections: 1×18 mm ø, 1×16 mm ø, 3×14 mm ø. These sections are connected by the resistant rope that allows compactness when the pole is not in use.
Palmo Long grip with its soft touch allows you to hold the pole at different height without working on the new
Wing Lock regulation system.
The new regulation system Wing Lock is easy to use and facilitates an easy and quick adjustment of the pole.
The grip has an extra-light strap without buckle, adjustable through the innovative Automatic-Stop-System.
The remaining sections are fixed-length and are firmly kept in place by the Push-Pull system. This last system is well-known in Trail Running poles models for its convenience and reliability.
The new Tip-Top System of the support with tungsten tip is ideal to quickly replace the basket.
Measure: 41 cm closed – 135 cm maximum extension (110 cm the minimum).