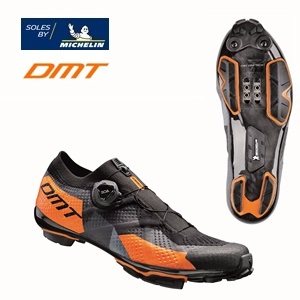 The KM1 is a comfortable and lightweight shoe tested and developed during the most difficult marathons.
Thanks to the Engineered Knit structure of the new upper, which eliminates pressure points, it is extremely breathable and guarantees unique comfort. It also features the BOA Fit IP1 System.
The carbon sole with rubber inserts, developed in partnership with MICHELIN, is inspired by the MICHELIN LATITUDE tire.
They are equipped with Dual Layer Compound technology: a softer layer increases flexibility by working as an independent suspension, and a more rigid layer offers traction and greater resistance to abrasion. Blocks in the heel area are strong and guarantee resistance, blocks in the toe area are more aggressive and offer greater traction and protection, and blocks on the sides ensure grip and control.