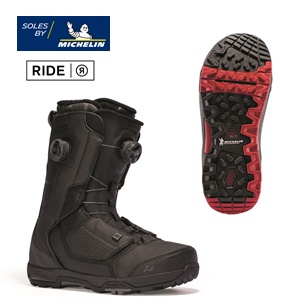 Fitted with Intuition™ Center Tongue Dream Liner and the Boa® Focus lacing system ensure a precise fit in all conditions. Slime Tongue™ provides rebound and damping.
Featuring MICHELIN engineered high performance outsole, it offers light weight on the board, stability and durability, but also excellent traction on all types of snow, from powder to ice.
Reinforced sculptures at the tip to improve grip, while on the outside of the tread the blocks are small and aggressive for greater penetration into the snow, a useful function when you need to help with the boot in movement. Effective insulation and the ability of the winter compound to remain soft and performing even in conditions of intense cold, so as not to lose traction.