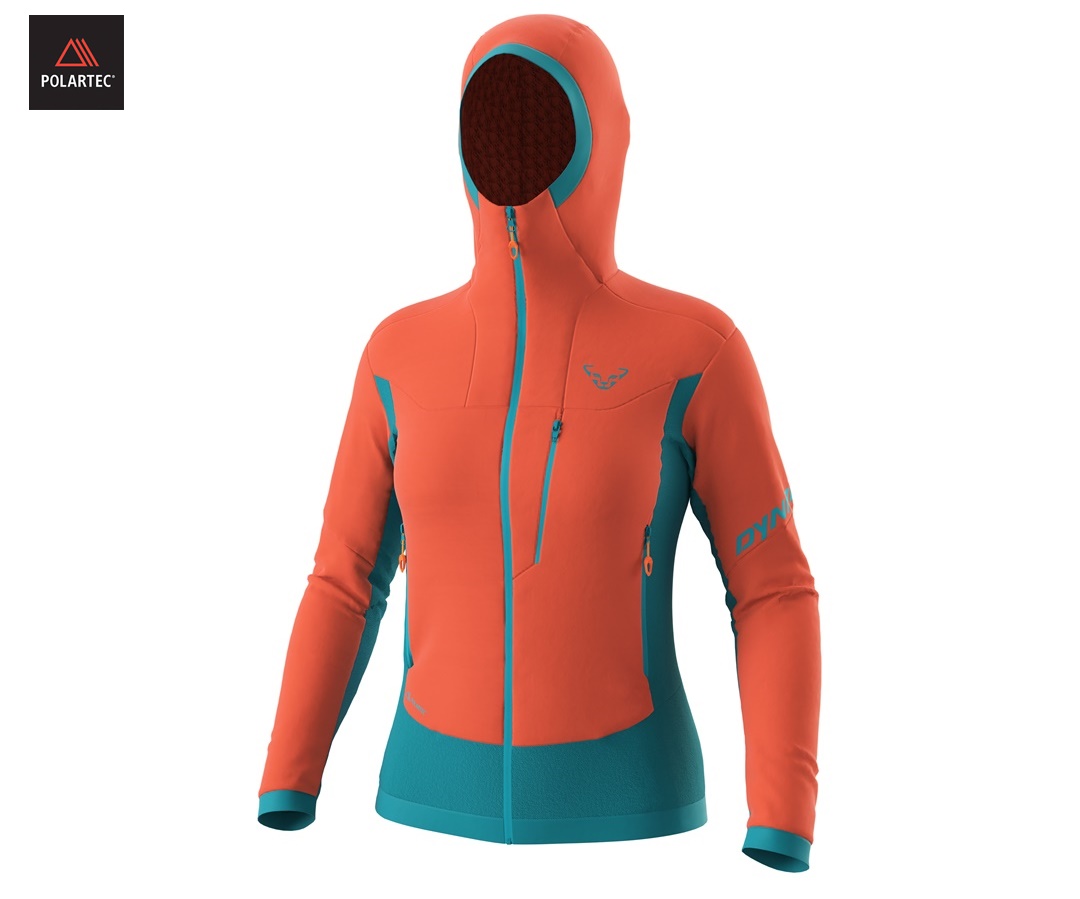 Dynafit's "Free Alpha Direct Hooded" has been designed for extreme comfort.  It uses  Polartec® Alpha®, an Active Insulation, that offers high breathability and warmth.  In fact, Polartec® Alpha® has been designed to provide on-the-go warmth meaning that whether you're static or on the move, the breathability and insulation properties will keep you comfortable.  What's more, this air exchange technology means there's less need for shedding layers.
Designed for winter activities Dynafit's "Free Alpha Direct Hooded" features a hybrid construction which comprises Alpha along with stretch inserts for freedom of movement.  Other features include elastic cuffs and hem, zipped front pockets, chest pockets and a tight-fitting hood.
TECHNOLOGIES:
Hybrid Construction
Active Insulation
Stretch Insert
Elastic cuff
Elastic Hern
Zipped front pockets
Chest pockets
Tight fitting hood.