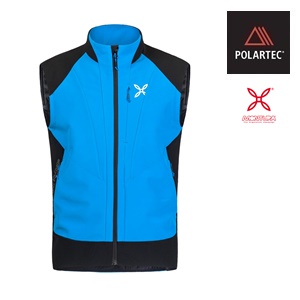 A unisex zip-up Montura's jersey design for outdoor and leisure activities.
Made in Polartec® Power Grid™ designed to create open air channels that improve breathability, and reduce fabric mass. Lightweight and versitile warmth, the outer surface disperses moisture for more efficient evaporation.
About Polartec: Polartec is the premium provider of innovative textile solutions. Since inventing modern synthetic fleece in 1981, the engineers at Polartec continue to create fabric technologies that solve problems and improve the way products are designed and used. Polartec products range from lightweight wicking and cooling fabrics, to insulation and weather protection textiles, and are utilized by leading consumer brands, the U.S. Military and other global militaries, flame resistance, workwear, and contract upholstery markets. For more information, please visit Polartec.com and follow Polartec on Instagram, Facebook and Twitter.