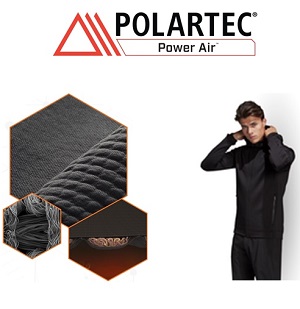 Polartec® Power Air™ fabric is a new revolutionary knit construction of individual air pockets that work to encapsulate air and minimize microfiber shedding.  The result is a performance fabric with advanced thermal efficiency that sheds up to 5x less than other premium mid-layer fabrics. And while all fabrics will shed fibers over time, Polartec® Power Air™ is a step forward in reducing the environmental impact of what we make and wear.
BY ENGINEERING A WAY TO ENCAPSULATE FIBERS, POLARTEC® POWER AIRTM IS CHANGING HOW INSULATION FABRICS PERFORM OVER THEIR LIFETIME.
This new fabric construction encases internal yarns, creating individual air pockets that capture body warmth. The surrounding knit casing also serves as a supporting barrier, preventing loose microfibers from shedding out into the environment.
Power Air's two distinct surfaces provide wider design versatility than most insulation fabrics. The symmetrical grid holds warmth while the smooth surface reduces drag to prevent pilling and promote easy layering with other materials.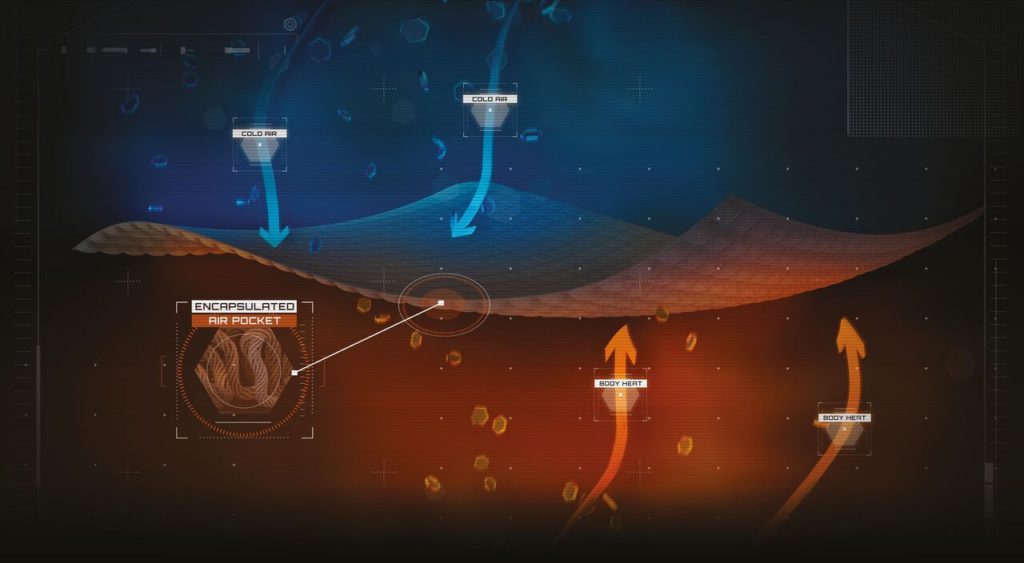 Features and benefits:
• ENCAPSULATES AIR
• SHEDS UP TO 5x LESS MICROFIBERS
• EFFICIENT WARMTH
• HIGHLY DURABLE
• RESISTS PILLING
• DUAL-SURFACE CONSTRUCTION.
INFO: Polartec