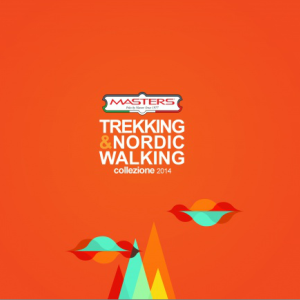 The mountain, as a metaphor of trails to be completed and goals to be achieved by adapting to external conditions and searching for the true motivation to succeed in.
With the new summer collection 2014, presented at the OutDoor Fair 2013 in Friedrichshafen (Germany) just a week ago, MASTERS wanted to emphasize once again that respect for nature can – and should be – an added value for any modern business.
In support of this, the Italian manufacturer of ski poles and trekking, has signed two important collaborations. The first, with the network "Next Nature" whose works have been of great inspiration for MASTERS. And the second, with another company of Bassano del Grappa CLIMAVENETA Spa supporting its training plan in the Dolomites, which will involve its Top Level managers from July 18 to 20 in a trek to the summit of VIOZ.
You do not need to add anything except MASTERS – Poles By Nature Since 1977