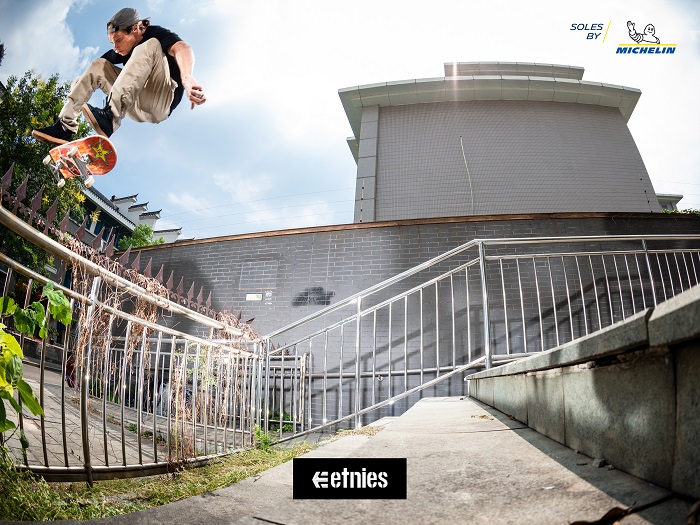 It's no surprise that Chris Joslin was the most demanded pro by fans to be a part of the SLS World Tourback in 2016. His raw talent is undeniable. Making his debut in Plan B Skateboard's long-anticipated video TRUE, he opened the film with a jaw-dropping part that had everyone in the skate world flabbergasted. After turning professional in 2015, he has only made an even greater name for himself having been nominated for Thrasher's Skater of the Year and still managing to produce several further video parts – all of them heavy! Since then, and despite injury, he has been on truly on fire, but his meteoric rise to the elite of global skateboarding hasn't been an easy path…
The turbulent family background only served to make Chris more resolute and determined to realise his dreams of becoming a professional skateboarder. And not just a pro skater, but one of the greats.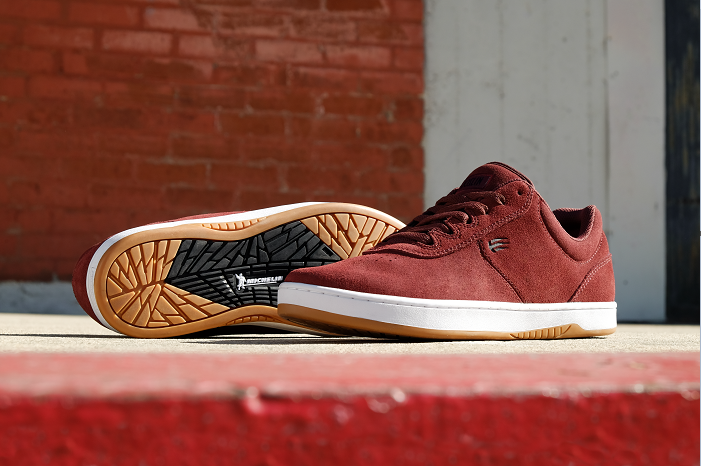 Raised by his grandmother, Chris spent the majority of his childhood in skate parks where he developed his phenomenal talent whilst she supervised him and wrote to his brother in jail. These formative years Chris cherishes the most. "It was a rough time in my brother's life, but for my grandma it was also a special time where she could watch me skate and also think of my brother. She was really spending time with both of us".
Over the next decade, the young and hungry rookie began to venture out of the parks on to the streets – picking up sponsors and filming video parts. His growth in the skateboarding world grew stratospherically until in 2014 he earned that place on Plan B skateboards. He then went on to blow people's minds with his stunning arsenal of tricks on some long established skate spots around the globe.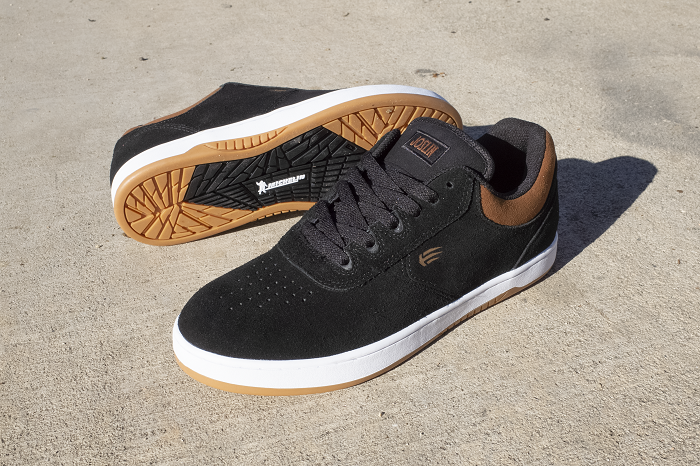 The Etnies Joslin Pro, co-developed with soles by Michelin, was built to provide Chris with a shoe that is as unstoppable as he is. The Joslin Pro features a hidden toecap below the vamp for durability and an STI Evolution Foam midsole for high impact absorption. This shoe is also stacked full of stealth technology. Down to every tiny detail, the Joslin Pro is everything he wanted in his first pro skate shoe, a clean-cut style that's affordable, tough, long lasting and with an outsole made with Michelin performance rubber compound.
"From the inside out, this shoe LASTS and that's what I love!" – Chris Joslin
INFO: Soles by Michelin