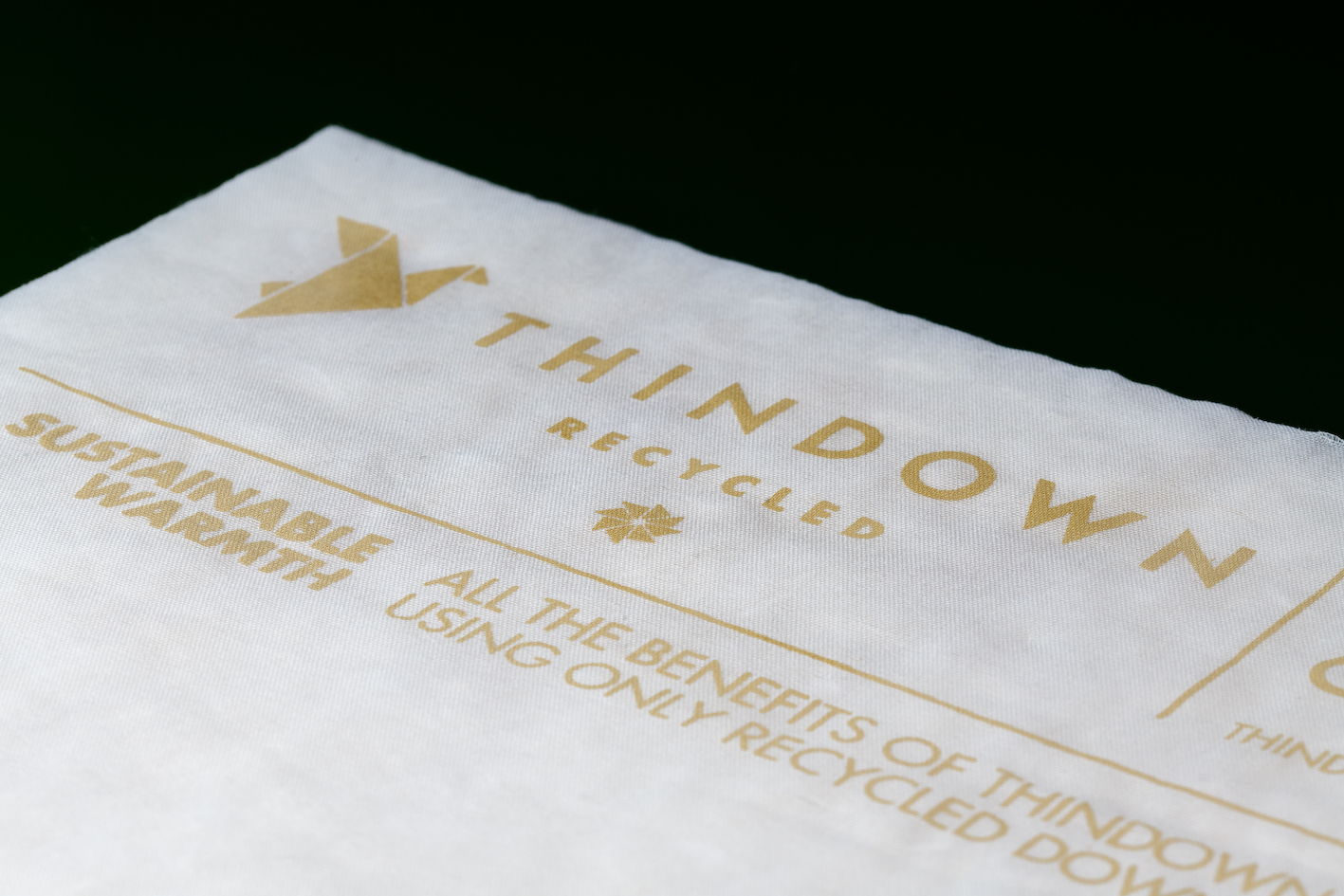 THINDOWN®, the world's first and only real down fabric, entirely produced in Italy by NIPI (Natural Insulation Products Inc.), is now available in the new version made of 100% post-consumer recycled down: THINDOWN® Recycled.
THINDOWN® Recycled confirms NIPI's strong focus towards natural products and sustainable development and underlines the elements that distinguish the brand: innovation, passion and constant research.The down used to produce THINDOWN® Recycled, is GRS certified (Global Recycled Standard, international standard for recycled down) and comes from quilts and blankets at the end of their life cycle, intended for disposal. Throughout the various stages of processing, the down is selected, washed, sanitized and sterilized and at the end of the process it grants the same features of virgin down.
THINDOWN® Recycled is a revolution within the revolution, it is, in fact, the world's first recycled down fabric, environmentally conscious, natural, eco-sustainable and made in Italy.
To produce THINDOWN® Recycled and the various versions of the fabric, there is no need of any chemical process or polluting treatment. THINDOWN® Recycled is a sterilized fabric thanks to NIPI R40, the highly technical machinery able to transform down into a fabric. The innovative fabric is available in 2 weights – 45g and 60g – and in rolls of 25mt and 50mt.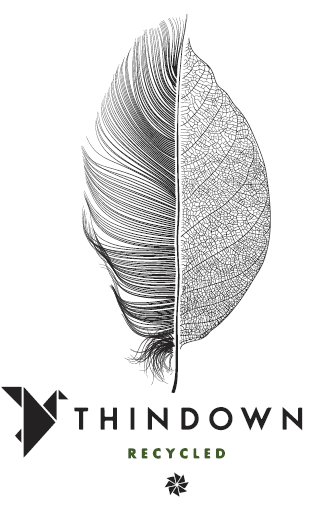 THINDOWN® Recycled is the most conscious and responsible choice for those who care about protecting the planet, it is "upcycle", meaning it gives new life and value to a decommissioned product, reduces waste, consumes little energy and produces minimal impact on the environment. THINDOWN® Recycled embodies the standards of the circular economy, it is based on the re-use of raw materials extending the product's life cycle aiming to a sustainable and virtuous system.
THINDOWN® RECYCLED IS AN ECOLOGICAL CHOICE
Down has a longer life cycle than garments
Using recycled down is an ecological choice
NIPI is able to regenerate post-consumer waste in an ethical and sustainable manner.
THE BENEFITS OF THINDOWN® RECYCLED
Un-matchable thermal insulation
Light
Breathable
Low carbon footprint
Reduction of waste.
THE DOWN USED TO PRODUCE THINDOWN® RECYCLED IS
Selected from disposed garments and linens
European origin
Washed and sanitized
Dust-free
Sterilized
Regenerated.
INFO: THINDOWN®