Director of Italian project and race SwimRun Cheers, Diego Novella describes the sport as "the greatest personal challenge, it's the pure freedom to go beyond".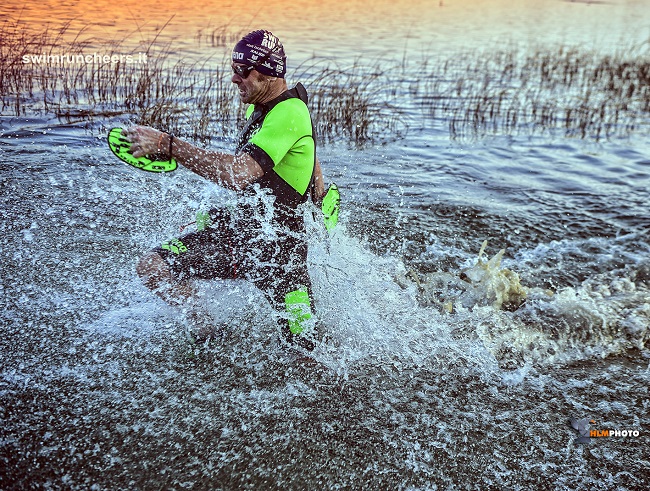 SwimRun has come a long way since it was born from a drunken bet back in 2006 in Sweden. Going from strength to strength, it's now an internationally recognised multi-stage competition that's been repeatedly earmarked as the most exciting up and coming sporting event in the last decade. The race type has gone global.
As a prolific SwimRunner, (having competed across Europe including two ÖTILLÖ World Championships) Diego has developed an intense passion for it all. When we spoke to him he revealed why he thinks Swimrun has captured the hearts and minds of so many. "The beauty of Swimrun is each race has its own peculiarities related to the territory in which it takes place. It's not standardised. The length of the race, the number transitions, changes in altitude, they're always unique." It's this diversity that sets SwimRun apart as a passion, and as a sport in its own right.
"Events like the triathlon, although beautiful and highly developed discipline, are very routine in terms of how the course is designed," says Diego. "Swimrun allows you to escape the ordinary, and asks you to adapt to the unexpected—and that's an enviable skill to have. It has that flavour of freedom that comes with other disciplines like ultra running. You go beyond geographical limits. You never stop, there are no limits. It's pure. Never stop, yes! Swimrun…you run wearing your wetsuit and you swim wearing your shoes." Wow! "What type of shoes they will wear? This is one of the most common question. The answer is easy: SALMING OT Comp with Michelin Soles!".
The Mother of all SwimRun courses is The SwimRun World Championship. The original ÖTILLÖ race which takes place between Sandhamm and Utö, across the Stockholm Archipelago in central-eastern Sweden is widely considered to be amongst the toughest endurance challenges in the world. The 75km course consists of 65km of trail running and 22 swim sections that sees around 300 competitors pass over the islands of Runmarö, Nämdö and Ornö. However, to get there in the first place you'll need to "qualify in an ÖTILLÖ Swimrun World Series race, have great merits, participate in 7 races in 24 months or just be lucky".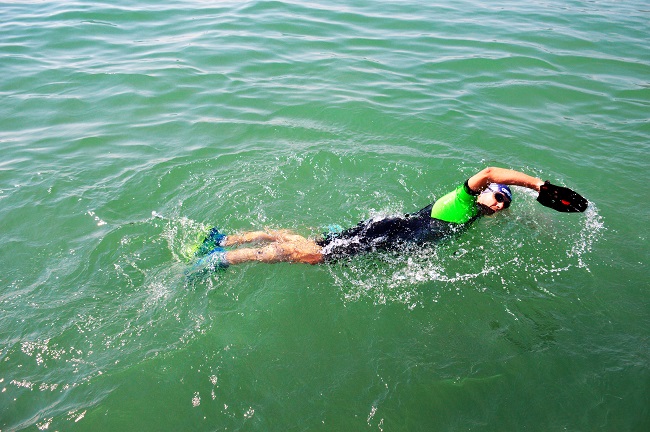 Described as "a team-sport based on two persons travelling through nature and time, completely dependent of each other," SwimRun has an stripped back feel to it that makes it all about the experience of your surroundings and team camaraderie.
SwimRun has grown a reputation as a formidable challenge for even the most experienced endurance athletes. Combining road and trail runs, with gruelling swim legs between islands, races can last anywhere between 2 and a half hours and 10+ hours.
Ends Diego says: "We started the project Swimrun Cheers in 2016 with the mission to share the passion for the Swimrun organizing races and days test where people can try the discipline. In 2017 we met two guys, Renato dell'Oro and Paolo Carminati. Now they are member of our team Armata Swimrun Cheers and on September 2nd 2019 will take place the ÖTILLÖ The Swimrun World Championship. I am very proud to say that they are qualified as an Italian team with the best time and the they will be at the starting line. Please, do not forget to support them!"
INFO: Soles by Michelin