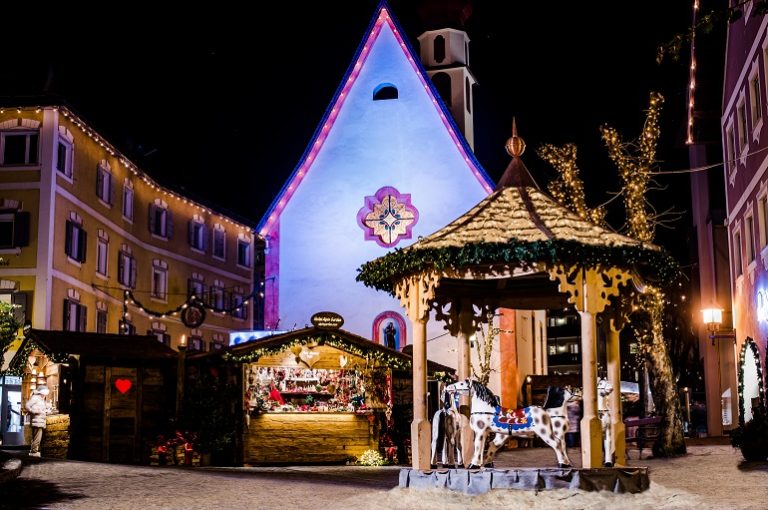 Val Gardena has been recognized as the Christmas Valley for years and, starting from 29th November, the miles of lights of the three Christmas Markets of Ortisei, S. Cristina and Selva Val Gardena – immersed in the natural setting of the Dolomites, UNESCO World Heritage Site – will light up again.
Each of the three markets, however, has different characteristics and peculiarities…let's go and discover them
Ortisei will become the "Christmas Village" and its market will offer gifts and surprises among Christmas melodies, homemade cakes, handmade wooden objects and a myriad of lights. Every day you can watch the choir show or listen to the sounds of the mountain horns or even participate in Ladin cooking classes. There are many products offered by the stands, all original and authentic, from sculptures and dolls to Christmas garlands, from lanterns to frames, from candles to felt products. Finally, children will be able to pack their letters in a special mailbox in Stetteneck Square.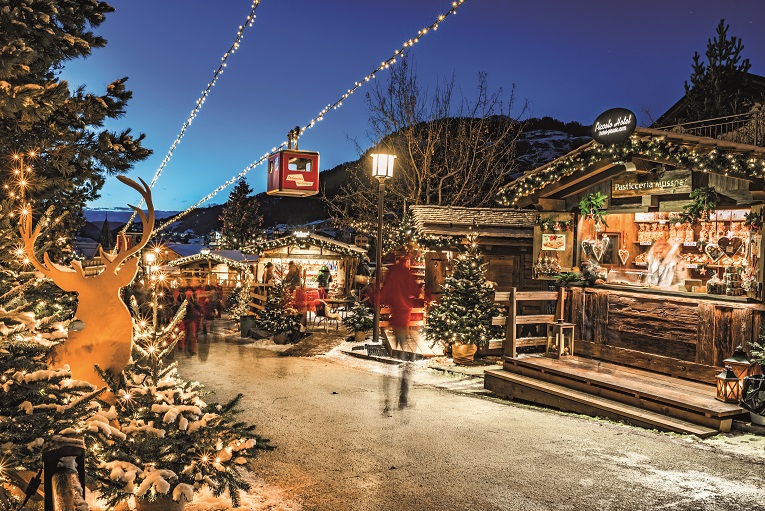 The Christmas Market of S. Cristina, traditionally offers many typical gastronomy and local craftsmanship products. The market is located in a panoramic location at the foot of the Sassolungo and Castel Gardena and has always offered a special atmosphere and many good ideas for a Christmas gift. In addition, you can attend live performances by master sculptors from Val Gardena and listen to music and mountain melodies. Every weekend and on weekdays, the peppery bread biscuits and the delicious "Spitzbuben", short pastry biscuits filled with apricot jam, will be baked.
Finally, Selva di Val Gardena, famous for its "Mountain Christmas". The village is located in the heart of the Dolomites, at the foot of the Sella massif… The atmosphere of the ski slopes will be ideally transferred to the pedestrian street in the centre of the village where a continuous strip of lights 350 meters long and 12 wooden reproductions of the cable car cabins will be realized. Among the stands you can taste the gingerbread, mulled wine, homemade cakes, chocolate production or buy unique items for next Christmas.
A multitude of balls and sparkling lights, together with Christmas songs, will cheer up the hearts and bring joy and wonder to the eyes of children. In addition, the traditional art of Val Gardena sculpture will be on display in a beautiful exhibition of nativity scenes.
INFO: Val Gardena